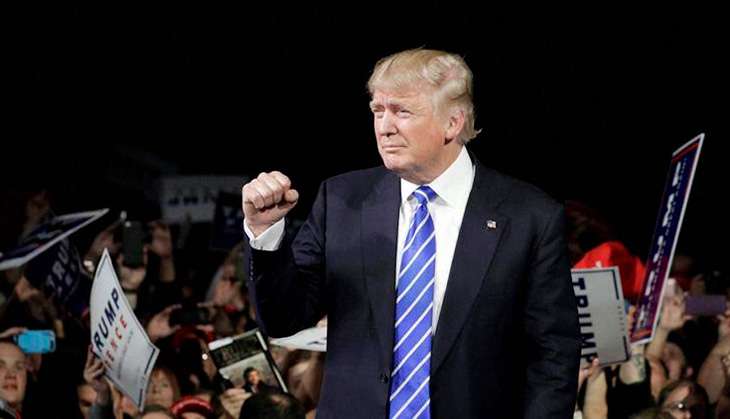 United States President-elect Donald Trump, who had announced that he would "cancel every unconstitutional executive action, memorandum, and order issued by President Obama" and has been a consistent opponent of marriage equality, has now apparently said that he is "fine" with same-sex marriage remaining legal across the country.
According to reports, Trump has said in an interview that he wouldn't appoint Supreme Court judges with the goal of reversing the ruling on same sex marriage.
"It's irrelevant because it was already settled. It's law. It was settled in the Supreme Court. I mean it's done," CNN quoted him as saying.
However, standing by his stance against abortion rights, Trump pledged to appoint judges who oppose abortion rights and oppose restrictions on Second Amendment gun rights.
If the Supreme Court decision on Roe v. Wade that legalised abortion was overturned, Trump said the decisions on whether to legalise or ban abortion would return to the states.
"We'll see what happens. It's got a long way to go, just so you understand. That has a long, long way to go," he said.
When asked about the issue of Electoral College, Trump, despite winning more electoral votes than Hillary Clinton, said that he still favours ditching the Electoral College and handing the presidency to the winner of the popular vote.
"I'm not going to change my mind just because I won. But I would rather see it where you went with simple votes. You get 100 million votes and somebody else gets 90 million votes and you win. There's a reason for doing this because it brings all the states into play," he said.
--With ANI inputs