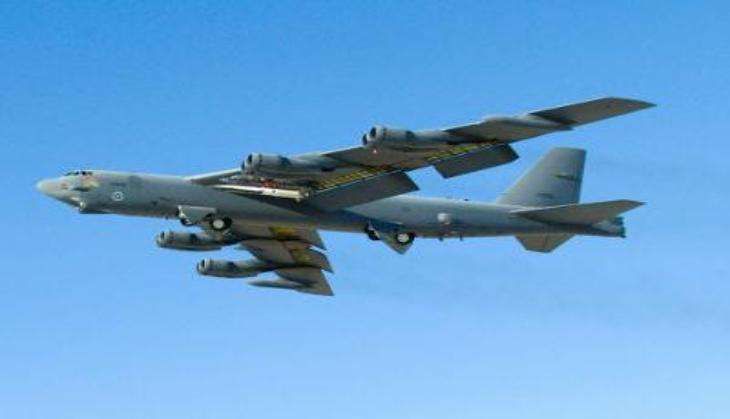 The United States, in a show of force against North Korea, sent nuclear-capable supersonic bombers streaking over South Korea.
North Korea is suspected to have conducted its fifth nuclear bomb test recently.
According to NDTV, a photographer of Associate Press witnessed the B-1 bombers, escorted by US and South Korean jets, which were reportedly flying over Osan Air Base, 120 kilometres from the North Korean border.
Meanwhile, there are reports that North Korea is ready to conduct the next nuclear test anytime soon, said South Korea's defence ministry.
Speaking to the media, ministry spokesman Moon Sang-Gyun said, "An additional test could be conducted in a tunnel that branches off from the second tunnel or in the third tunnel, where preparations have been completed."
The spokesman declined to elaborate, citing intelligence matters, but said the South's military is on full combat-readiness to respond to "further nuclear tests, ballistic missile launches or land provocation" by the North.
Citing an unidentified government official, South Korea's Yonhap news agency reported earlier today that Pyongyang had completed preparations for another nuclear test in its previously unused third tunnel at the Punggye-ri site in the northeast.
The North conducted its first nuclear test in October 2006 in the first tunnel and the last four tests in the second tunnel, according to Seoul's defence ministry. In a statement hailing the "success" of its test on Friday, the North vowed to take "further measures" to increase its nuclear strike force "in quality and in quantity".
The yield from Friday's test was estimated at 10 kilotons, almost twice as much as the one Pyongyang conducted only eight months earlier. The North also boasted that the test was of a nuclear warhead that could be mounted on a missile.
-With PTI inputs