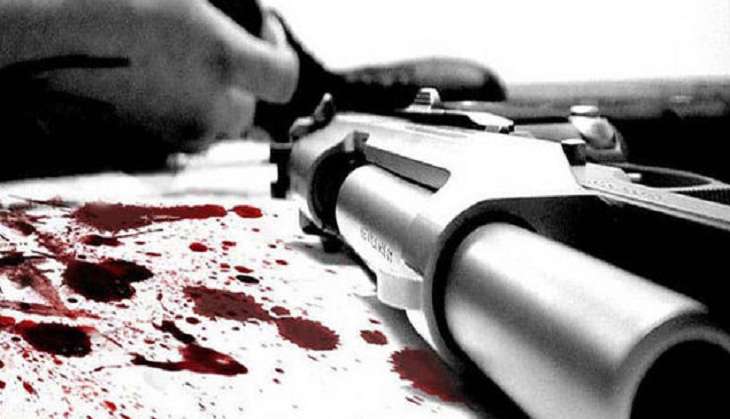 Authorities in Charlotte tried to quell public anger after a police officer shot an African American, but a dusk prayer vigil turned into a march that ended with a protester critically wounded by gunfire and the governor declared a state of emergency in the city.
The second night of violent protests added Charlotte to the list of US cities that have erupted in violence over the death of a black man at the hands of the police.
With officials refusing to release any video of the Tuesday shooting of 43-year-old Keith Lamont Scott, anger built as two starkly different versions emerged: The police say Scott disregarded repeated demands to drop his gun, while neighborhood residents say he was holding a book, not a weapon, as he waited for his son to get off the school bus.
The killing inflamed racial tensions in a city that seemed to have steered clear of the troubles that engulfed other places.
Gov. Pat McCrory announced late yesterday that he was accepting a request from Charlotte's police chief, declaring a state of emergency and calling in the National Guard and state troopers to help restore order and protect downtown.
Destructive protests on Tuesday included shutting down eight-lane Interstate 85 and burning the contents of a tractor-trailer turned violent yesterday. Along with the man critically injured, paramedics said two other people and six police officers suffered minor injuries.
Yesterday's protest started as a downtown prayer vigil, but an angry group left the peaceful event and marched through downtown Charlotte.
They shouted "black lives matter" and "hands up; don't shoot" while cursing at officers with bicycles blocking intersections in Charlotte's flashy and vibrant downtown. As the protesters approached the Omni hotel, officers in riot ear lined up outside arm in arm and a few marchers threw bottles and clods of dirt.
Immediately after the shooting, police began firing flash grenades and protesters threw fireworks. Police then fired tear gas, and the crowd of hundreds dispersed.
But not all the marchers left. Police in riot gear then began marching arm in arm through downtown Charlotte intersections, shooting tear gas at people who charged them.
At least one protester knocked down a television reporter during a live shot and several other media outlets said on Twitter they had employees taken to hospitals.
-PTI/AP