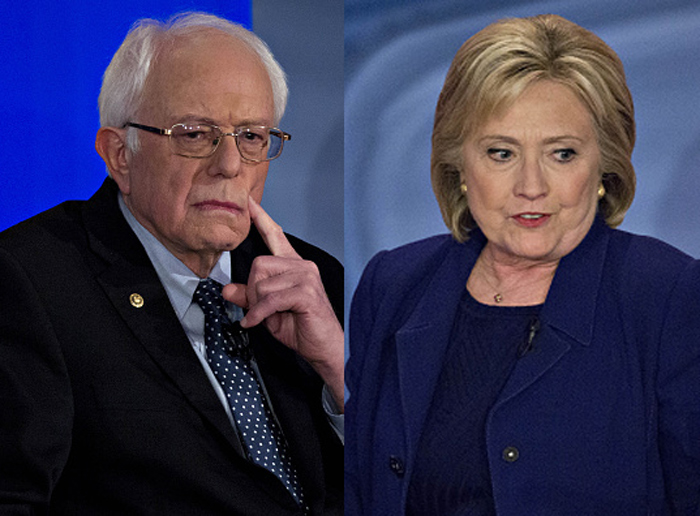 For the last 60 years or so, most of the candidates who ended up winning the White House won the primary in New Hampshire.
But tellingly, the last three presidents - Barack Obama, George W Bush and Bill Clinton - were all elected despite losing in New Hampshire.
On Tuesday, Republican Donald Trump emerged the winner from the New Hampshire primary, drawing chuckles and gasps from many. Prior to this, Trump had lost the Iowa Caucus to Ted Cruz.
Democrat front-runner Bernie Sanders registered a victory over Hillary Clinton in the New Hampshire primary. Both candidates seem to have captured the essence of Americans' anger at the Washington political establishment.
A shift in paradigm?
Sanders may have beaten Clinton, a former secretary of state and first lady once seen as the all-but-certain Democratic nominee. But while Clinton remains the favorite in the national race for the Democratic nomination, the win by the Vermont senator could be a springboard into a competitive primary campaign.
Exit polls showed Sanders winning every demographic group - a stunning result for an independent lawmaker and a potential warning sign for Clinton as she turns the campaign toward the next states that vote, South Carolina and Nevada.
"I know I have some work to do, particularly with young people... People have every right to be angry. But they're also hungry, they're hungry for solutions."
Once every four years, USA focuses on New Hampshire, the small northeastern state, home to just 1.3 million people, that holds the first state primaries after the Iowa caucuses kick off the US presidential nomination process.
Republicans in fray
New Hampshire sets the tone for the primaries to come - and could whittle down a crowded Republican field as the arch-conservative Senator Ted Cruz, who won Iowa last week, and other mainstream candidates battle for second or third place. Also in the fray for primary scraps were former Florida governor Jeb Bush and Senator Marco Rubio.
Rubio is hoping to match or better his third-place Iowa finish, despite taking a drubbing in Saturday's debate when New Jersey Governor Chris Christie eviscerated the first-term Florida senator for robotically repeating the same talking points. For the past 60 years or so, most of the candidates who ended up winning the White House won their party's primary in the so-called Granite State. But tellingly, the last three presidents -- Barack Obama, George W. Bush and Bill Clinton -- were all elected despite losing in New Hampshire.
Last-minute voters
Everything was to play for in New Hampshire on Tuesday due to a high number of registered independents, who can choose to vote in either party, and the famous last-minute nature of voters here.
Exit polls conducted by CNN showed that nearly half of Republican voters did not make their final decision about whom to support until the last few days. Trump has energized broad swaths of blue-collar Americans, angry about economic difficulties and frustrated at what they see as their country losing its global stature.
On the Democratic front, Clinton failed to confound polls that for weeks predicted a large victory for her insurgent challenger Sanders, who is big on erasing economic inequality.
Clinton - bidding to be America's first female president - won Iowa by a hair, and remains the overall favorite to win the Democratic nomination. But Sanders' strong performance shows his campaign, even though it faces an uphill battle, can give the former secretary of state a run for her money deep into election season.
New Hampshire has rejigged and re-aligned the entire results of Iowa Caucus on the drawing board. Now, the politicians and American masses need to take cognisance of the result, rather strongly.
- With AFP inputs