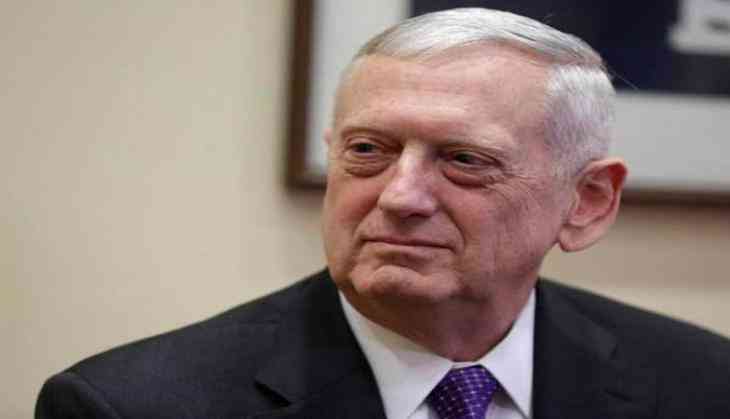 A delegation of the United States Department of Defence, led by Defence Secretary James Mattis and U.S. Joint Chiefs of Staff General Joseph Dunford, met with Afghanistan President Ashraf Ghani and Chief Executive Abdullah Abdullah on Friday and discussed several bilateral issues.
A statement from the Office of the President, ARG Palace confirmed that the meeting took place in the Gul Khana Palace, where a range of topics of bilateral interest were discussed, Khaama Press reported.
Peace and stability in Afghanistan, the U.S. strategy for South Asia and Afghanistan, security and defence sector reforms, upcoming elections in the country, the fight against terrorism and peace talks with Pakistan were some of the topics that were discussed during the meeting.
The statement further stated that Mattis expressed his delight over his visit and lauded the National Unity Government the efforts to thwart terrorism and corruption. The US Defence Secretary also hailed the "brave" Afghan forces for their fight against terrorism.
He also said that the US will support Afghanistan and stand by its people in their bid to restore peace and stability to the region.
President Ghani and Chief Executive Abdullah reiterated their gratitude for the US' support in several issues in Afghanistan, especially in providing funds and equipment for the Afghan forces.
(ANI)