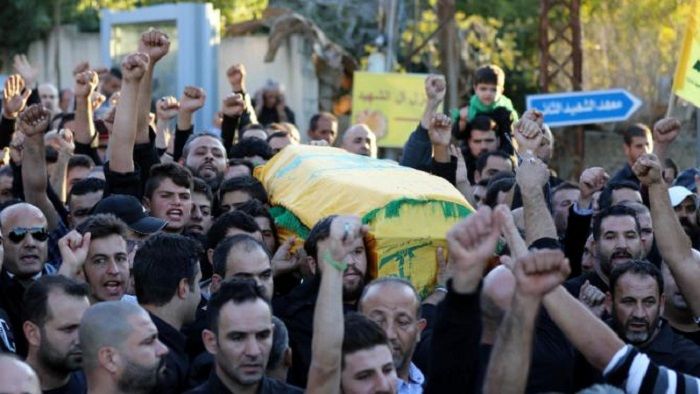 At least 40 people were killed in southern Beirut on 12 November when two motorcycle-borne suicide bombers set off their vests. Over 200 people in the Lebanese capital were also injured in the twin blasts, which came a day before Paris lost over 120 people to multiple terror strikes.
Terror outfit Islamic State has claimed responsibility for both the incidents.
Even as Beirut reels from what BBC calls the 'deadliest bombing' in the Lebanese capital in the last two decades, reports have surfaced of a man who sacrificed his life in a bid to save the crowd in the busy street in Burj al-Barajneh, where the explosions occurred.
The Guardian reported that Beirut resident Adel Termos tackled the second suicide bomber who was approaching the crowd near the Shia mosque, the site of the first explosion.
Here's the terrorist attack - and hero - you didn't hear about #BeirutAttacks #AdelTermos - https://t.co/9bFtxJIucb pic.twitter.com/jxiOeo5BZH

- Jon Levine (@LevineJonathan) November 14, 2015
Today my heart goes out to my #Lebanon. To #Beirut and the family of #adeltermos. https://t.co/HX0Wj3fJlr pic.twitter.com/EKUkTeltjE

- C. Marrewa-Karwoski (@CMarrewa) November 13, 2015
Termos was reportedly walking with his daughter in the Burj al-Barajneh market when the attacks took place. "He tackled him to the ground, causing the second suicide bomber to detonate," PRI quotes Beirut physician Elie Fares as saying. "There are many many families, hundreds of families probably who owe their completeness to his sacrifice."
It is unclear if Termos' daughter survived the attack. #AdelTermos trended on social media, as people across the globe hailed the bravery of the Muslim father of two.
#AdelTermos and his young daughter both lost their lives in Beruit, but dozens if not more were saved by his actions.

- @red3blog (@red3blog) November 14, 2015
Regarding #AdelTermos , the man who threw himself on the suicide bomber in Lebanon- his daughter was NOT killed.... https://t.co/EcNQ8uVgRq

- Chris Holmes(Witham) (@Chrishwith) November 15, 2015
Termos was laid to rest on 13 November in Tallusa. According to reports, the body of a third suicide bomber was also found near the site of the explosions. The militant was killed before he could detonate his suicide vest.