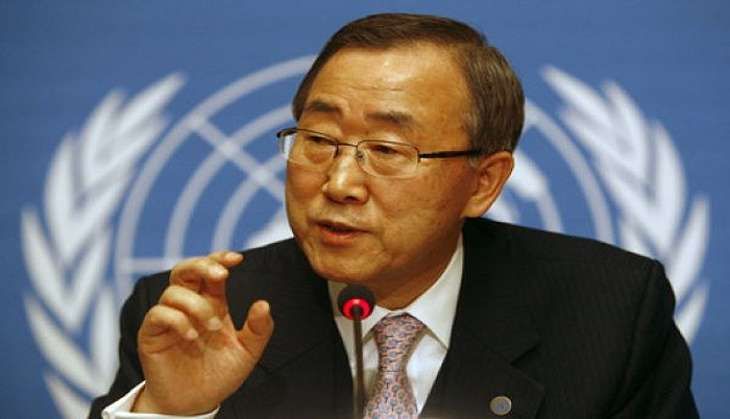 In a surprising incident, United Nations Secretary General Ban Ki-moon has reportedly admitted that he had had removed the Saudi-led coalition - currently bombing Yemen - from a blacklist of child killers, due to a financial threat of stopping funds to UN programmes.
According to media reports, Ban Ki-moon didn't name the source of the threat, but it is being speculated that the the threat came directly from the Saudi government.
The United Nations had originally listed Saudi-led coalition in Yemen under 'parties that kill or maim children' and 'parties that engage in attacks on hospitals and schools' in its "Children and Armed Conflict" report of 2015.
The report, was based on the work of UN researchers in Yemen. The researchers attributed 60% of the 785 children killed and 1,168 injured, to the Saudi attacks.
After the Saudi government had opposed the report, the secretary general had said on Monday that he was revising the report to "review jointly the cases and numbers cited in the text", in order to "reflect the highest standards of accuracy possible".
However, Ban Ki-moon described his real motivation. "The report describes horrors no child should have to face," he said. He also said that despite all of this, he has to consider the very real prospect that millions of other children would suffer if, as was suggested to Ban, countries would stop funding many UN programmes.
He reportedly said that children are already suffering a lot and are at risk in Syria, Palestine, Yemen, South Sudan and so many other places would fall further into despair.
Saudi is one of UN's largest donors in the Middle East. In 2014, Saudi Arabia gave $500 million - the largest single humanitarian donation to the UN - to help Iraqis displaced by ISIS.
Saudi is presently the third-largest donor to the UN's relief agency in Palestine.
He also said it was unacceptable for member states to exert undue pressure and that scrutiny is a natural and necessary part of the UN.
Ban Ki-moon called the decision as one of the most painful and difficult decisions he has ever taken.
Meanwhile, Saudi has denied that the country issued any threats. Abdallah al-Mouallimi, who is the Saudi Ambassador to the UN said that the country didn't use any threats and that the listing would obviously have hampered the country's relations with the UN.