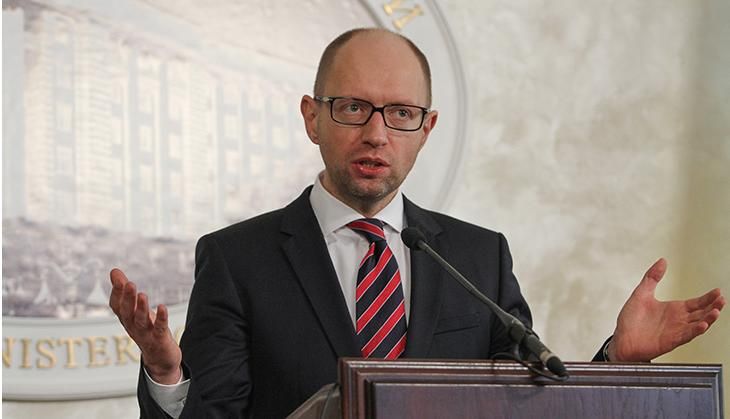 Ukrainian Prime Minister Arseny Yatseniuk resigned from his post in a televised broadcast on Sunday. "I have taken the decision to resign as prime minister of Ukraine. On 12 April, my request will be submitted to the parliament," Yatseniuk said.
In his televised address, Yatseniuk claimed that the political crisis in the country had been manufactured. "The political crisis in the country was created artificially. The desire to change one person blinded politicians and paralysed their political will for real change. The process of changing the government turned into a mindless running in place," he said.
Yatseniuk had earlier survived a no-confidence motion against his government in February and he has been facing pressure to resign ever since.  
He has indicated his support for parliamentary speaker and presidential ally Volodymyr Groysman to take over his post. Yatseniuk said, "The parliamentary faction of the Block of Petro Poroshenko has nominated Volodymyr Groysman to the post of Prime Minister. Having done everything to ensure stability and continuity of our course, I declare my decision to transfer the obligations and responsibilities of the head of government of Ukraine."