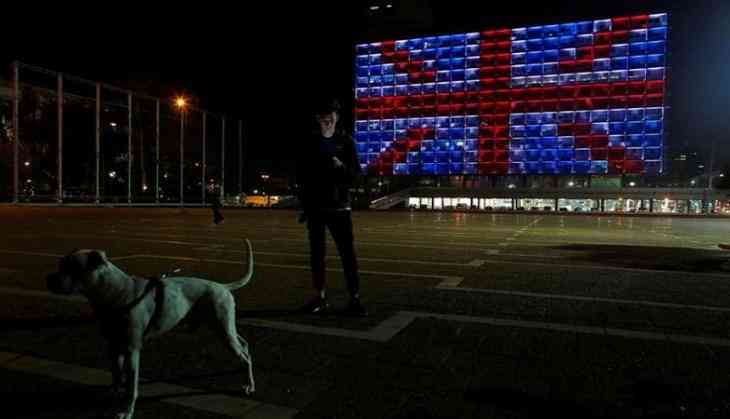 Akin to other terror attacks in the recent years, countries like France and Israel showed solidarity with London post the major terror attack outside the Houses of Parliament on Wednesday here.
While the City Council in Birmingham, U.K. and the City Hall in Tel Aviv, Israel lit up, lights went out on the Eiffel Tower in Paris, France as an expression of support to the victims of the Westminster attack hours after the lockdown post the incident came to an end.
Five people, including a police officer, died and at least 40 people were injured in the attack.Assistant Deputy Commissioner Mark Rowley named the police officer that has died as Keith Palmer.
Palmer, who was stabbed by a lone attacker attempting to enter the House of Commons, had succumbed to his injury. The suspect was also shot and killed, as reported by The Guardian.
Rowley confirmed that, besides Palmer, three members of the public were also killed.
He, however, declined to give any details of the attacker, but said he was thought to be inspired by international terrorism.
U.K. Prime Minister Theresa May described the attack as "sick and depraved."
--ANI