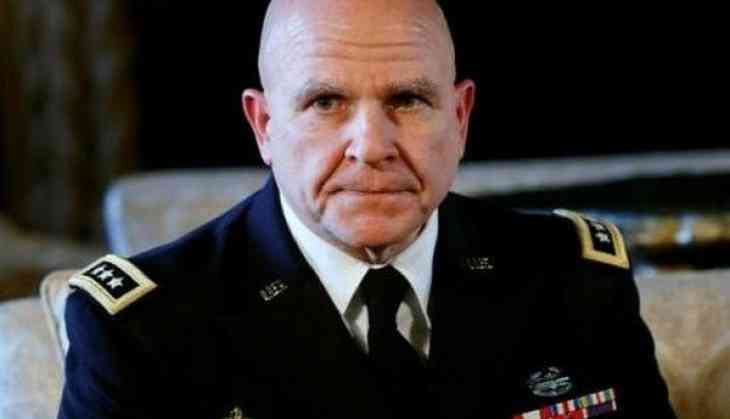 U.S. NSA Gen McMaster likely to visit Pakistan (ANI)
United States National Security Advisor Lt Gen H.R. McMaster is expected to visit Pakistan soon as part of his upcoming tour of the region for assessing the situation in Afghanistan, The Dawn reports.
Gen McMaster would be the first high-level Trump administration official to visit Islamabad. He is also expected to travel to India and Afghanistan.
However, the Islamabad leg of his trip has not been officially announced.
With concerns over Russia's growing role in Afghanistan, McMaster's visit almost coincides with the 12-nation meeting on Afghanistan being hosted by Moscow on April 14.
The U.S. declined an invitation for the meeting, aimed at formulating a regional approach for peace and stability in Afghanistan, questioning Russian motives.
A series of meetings have also begun in Islamabad to finalise Pakistan's message during Gen McMaster's visit, as reported by The Dawn.
Earlier, Pakistan Prime Minister Nawaz Sharif on Tuesday in an interview with the state-run newswire APP urged the Trump administration to play a role for the resolution of Kashmir dispute.
Pakistan is attending the Moscow meeting on Afghanistan, but has been stressing that U.S. participation was a must for the process to succeed.
"We continue to be encouraged by Pakistan's operations in North Waziristan and elsewhere in the Federally Administered Tribal Areas. Pakistan's efforts have reduced the ability of some militant groups to use North Waziristan and Fata as a safe haven for terrorism," said Adam Stump, a U.S. Defence Department spokesperson.
-ANI