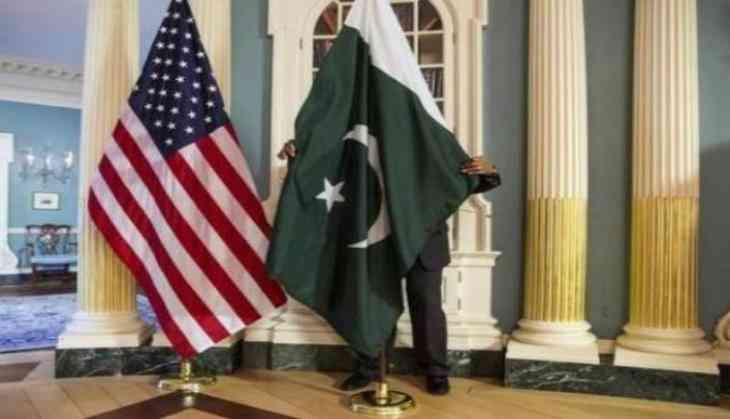 The United States administration has approached Pakistan through backdoor channels to address its reservations on the new U.S. policy for South Asian countries, especially Afghanistan.
Through backdoor channels, the White House has told Pakistan that Washington wants to maintain its relations with Islamabad.
This comes after Pakistan expressed its anger over the United States President Donald Trump's accusation that the country has been providing safe havens to militants.
The Pakistan government received this message after its government started reviewing its policy towards the U.S., The Express Tribune reported.
The U.S. wants to keep balanced ties with Pakistan and is ready to address the concerns raised by Islamabad, a source said.
However, Pakistan has categorically said that it wouln't initiate further talks until the U.S. administration gives a clear signal of change in its new policy.
Earlier, Pakistan's Foreign Minister Khawaja Muhammad Asif had stated that Islamabad has temporarily suspended talks with the United States as well as official bilateral visits in protest against Trump's speech, in which he lambasted Pakistan for keeping double standards in the fight against terrorism.
Pakistan parliamentarians have also discussed thoroughly to suggest a policy guideline for the government in response to the new U.S. policy on Afghanistan.
"As an immediate reaction, he postponed his first visit to Washington as foreign minister last week," a source quoted Asif, as saying.
Similarly, U.S. acting Assistant Secretary of State for South and Central Asia Affairs Alice Well's tour had also been postponed, Asif added.
Pakistan is also convening an international conference to highlight its contribution towards the war against terrorism and to adopt a new policy, which will call a halt to Washington's unending demand to 'do more' on the issue.
While rolling out the new Afghan Policy, Trump had said, "People in Pakistan have suffered from terror, but at same time Pakistan has been safe haven for terrorists."
-ANI