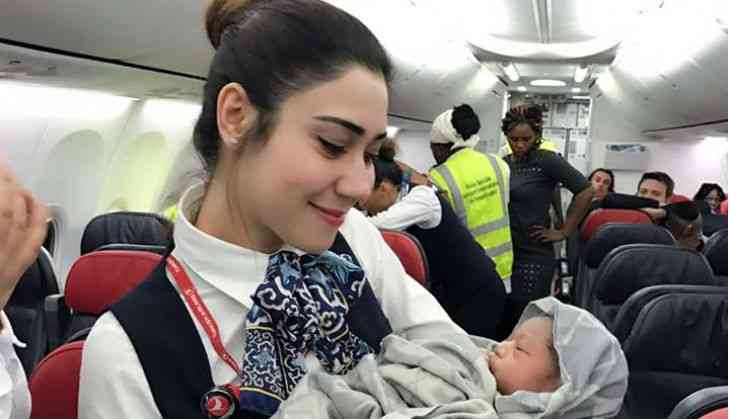 A French woman, Nafi Diaby, flying from Conarky, Guinea to Ouagadougou in Burkina Faso gave birth to a baby girl on-board an Istanbul-bound Turkish Airlines flight on Friday.
The woman went into labour mid-air when the plane was 42,000 feet above the ground.
The Airline's cabin crew rose to the occasion and dealt with the situation by helping the woman deliver the baby.
According to one of the flight attendants, the lady had to give birth while standing and that other passengers also helped in the process.
"The mother gave birth while standing, and we received help from several other passengers," Bouthayna İnanır, one of the flight attendants who helped in the delivery told Hurriyet Daily News and added that, "the cabin crew chief cried tears of joy after the birth."
Following the proceedings, the aircraft had to make an emergency landing in Burkina Faso's Ouagadougou and emergency medical assistance was provided to the mother and her newborn child.
The baby girl was named 'Kadiju'. Both the mother and the newborn are doing well.