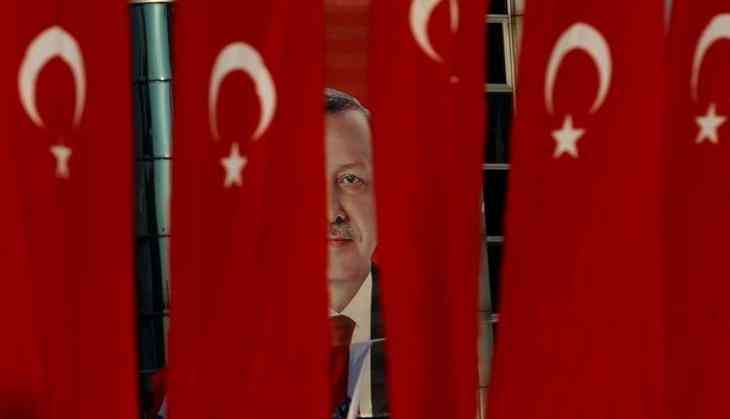 Rejecting a resolution by the U.S. House of Representatives condemning last week's clash outside the Turkish embassy in Washington D.C., Ankara said it "distorts the facts".
Turkish Foreign Ministry spokesman Huseyin Muftuoglu called the resolution "one-sided" and said it "distorts the facts", reports Anadolu news agency.
"We reject the resolution in question," he added.
Muftuoglu said the May 16 incident that occurred during a visit by Turkish President Recep Tayyip Erdogan and Foreign Minister Mevlut Cavusoglu came "as a result of the refusal of U.S. authorities to take necessary security measures, despite repeated official warnings."
"There is no answer to the question why the U.S. authorities did not take proper security measures in front of the Embassy residence as they did in other stages of the visit," Muftuoglu added.
The resolution passed by the U.S. committee calls for charging and prosecuting Turkish security officials under U.S. law, and urges efforts to prevent future incidents.
Turkey's Foreign Ministry on 22 may summoned the U.S. ambassador to Ankara in protest against the "aggressive and unprofessional actions" of U.S. law enforcement officials towards the foreign minister's security detail outside the Embassy residence.
-ANI