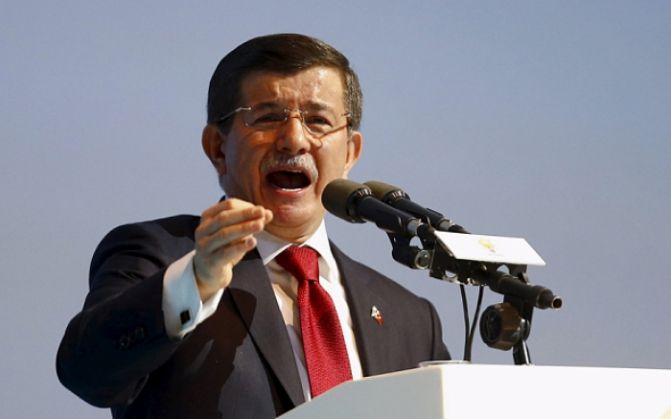 Amid global criticism over authoritarian rule, Turkey's ruling Justice and Development Party (AKP), led by President Recep Tayyip Erdogan, won the parliamentary elections on Sunday. The party managed to regain the majority it had lost in June.
The state-run Anadolu news agency reported that the AKP won 49.4 per cent of the vote.
Face-off
The AKP's main opposition, the centre-left Republican People's Party (CHP) won 25.4 per cent of the votes.
Far-right Nationalist Action Party (MHP) received 11.9 per cent votes and pro-Kurdish left-wing Peoples' Democratic Party (HDP) received 10.7 per cent votes respectively.
Erdogan's AKP is predicted to claim 316 seats in the 550-seat parliament. It will easily allow the party to form a majority government on its own without coalition partners.
Parties need to win 276 seats to govern Turkey independently.
What the leaders said
Prime Minister Ahmet Davutoglu hailed the outcome and said "This is the day of our victory and our democracy has won."
"All 78 million people of Turkey will be embraced, whether or not they voted for the party. We are here to plant seeds of love. There is no rival or enemy on this land. There is only affection," he said.
President Recep Tayyip Erdogan said, "Voters have shown that they prefer action and development to controversy"
Political trouble over minorities
In June 2015, AKP had failed to get enough votes to form the majority government. Meanwhile, the coalition attempts had failed to seat a cabinet.
AKP has been criticised in recent years by Western powers and rights groups for blocking opposition protests and press freedom, social media bans and making judicial amendments for political gains.
The conflict between Kurdistan Workers' Party (PKK) and Turkey's forces has also gained international attention as Erdogan maintains tough control to shut down protests.
PKK has been demanding rights for Turkey's ethnic Kurds and the clashes have killed scores of Turkish soldiers and PKK fighters since a ceasefire and talks between the sides broke down in July.