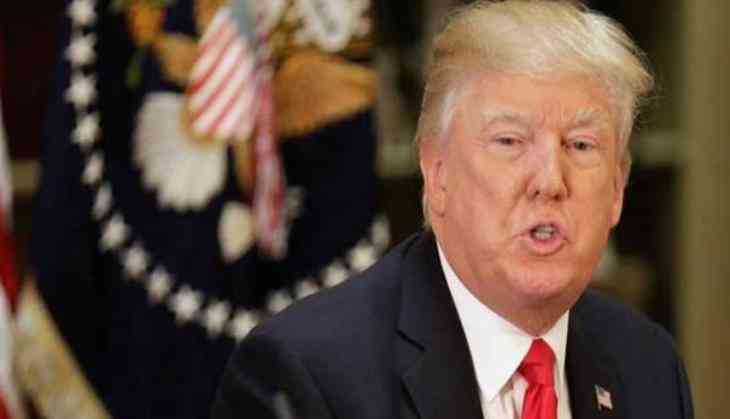 US President Donald Trump's legal defence team is exploring ways to grant presidential pardons to his family members and aides amid reports that Special Counsel Robert Mueller was looking into their finances as part of his Russia probe, according to a media report.
Trump has asked his advisers about his power to pardon aides, family members and even himself in connection with the probe, The Washington Post quoted one of the people familiar with the effort.
Trump is fighting allegations his presidential campaign colluded with Russians to get him elected last year. Last month reports emerged that Trump was considering firing Mueller, drawing criticism from both Democrat and Republican lawmakers.
According to the Post, a second person said Trump's lawyers have been discussing the president's pardoning powers among themselves.
"Some of President Trump's lawyers are exploring ways to limit or undercut special counsel Robert S Mueller III's Russia investigation, building a case against what they allege are his conflicts of interest and discussing the president's authority to grant pardons, according to people familiar with the effort," the report said.
Reacting strongly to the report, Indian-American Congressman Raja Krishnamoorthi in a late night statement called for full disclosure of the presidential pardons.
"Tomorrow, in response to a report that President Trump is considering pardoning his aides, or his relatives, or even himself to avoid potential criminal charges, I will be formally calling upon the White House Counsel to publicly disclose all presidential pardons," Krishnamoorthi said.
"Our founders established a presidential power to pardon to protect the American people from their government, not for a president to protect himself or his associates from justice," he said.
"If President Trump were to pardon himself or his associates - especially in secret before any charges have even been brought - that would sabotage a federal investigation. We need full transparency of the president's exercise of pardon power now," Krishnamoorthi said.
Senator Mark Warner, vice chairman of the Senate Select Committee on Intelligence, said such a move by Trump would be considered as crossing a fundamental line. "The possibility that the president is considering pardons at this early stage in these ongoing investigations is extremely disturbing."
"Pardoning any individuals who may have been involved would be crossing a fundamental line," he said in a statement.
One of Trump's adviser told The Post that the president has simply expressed a curiosity in understanding the reach of his pardoning authority, as well as the limits of Mueller's investigation. "This is not in the context of, 'I can't wait to pardon myself'?" a close adviser was quoted as saying.
Such a reported consideration by the president comes following other news reports that Mueller was considering expanding his investigation into the finances of the business of Trump's family members. Trump has opposed that.
"They're talking about real estate transactions in Palm Beach several years ago. In our view, this is far outside the scope of a legitimate investigation," Jay Sekulow, one of the president's private lawyers, told the daily.
-PTI