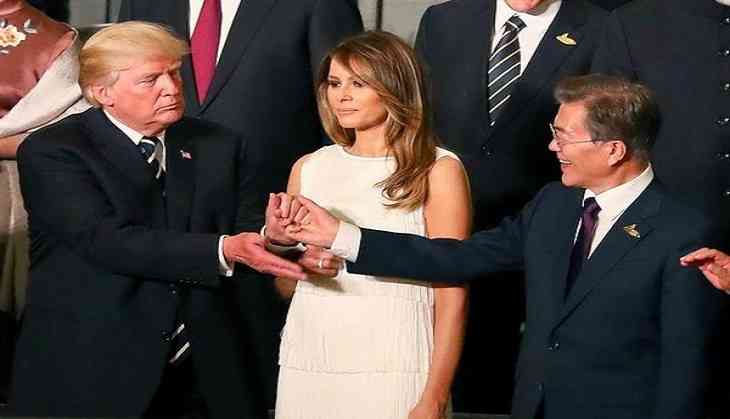 United States President Donald Trump and South Korean President Moon Jae-in agreed to revise a bilateral treaty that limits Seoul's ballistic missile capabilities amid the threats posed by North Korea.
The United States has agreed to help South Korea build up its missile capabilities and "reached an agreement in principle to revise the 'missile guideline'."
"The two leaders noted the need to strengthen the Republic of Korea's defense capabilities to counter provocations and threats from North Korea, and reached an agreement in principle to revise the 'missile guideline' to the extent hoped by the South Korean side," South Korean news agency Yonhap quoted South Korean presidential spokesman Park Soo-hyun as saying.
The 1979 guideline was last amended five years ago to extend the allowed range of South Korean ballistic missiles to almost 500 miles and increase their payload to 1,100 pounds.
Park reportedly said Trump had agreed to double the weight cap to reach the maximum payload as South Korea had hoped, Sputnik reported.The White House said earlier the U.S. President also approved planned South Korean purchases of billions of dollars in US military equipment to counter the North.
North Korea fired a Hwasong-12 missile on August 29 capable of carrying a nuclear payload that traveled nearly 2,700 kilometers into the Pacific and triggered alert warnings as it flew over Japan's northern island of Hokkaido.
-ANI