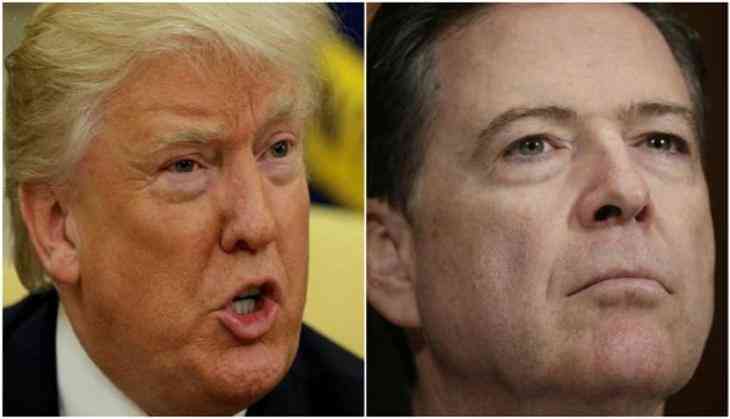 The White House may try to invoke executive privilege as former FBI Director James Comey testifies before a Senate on 8 June about the accusations that President Donald Trump pressured him to end his investigation into his former national security adviser's ties to Russia.'s .
But blocking former FBI Director James Comey from testifying to Congress could spark a political backlash.
CNN reported that White House Press Secretary Sean Spicer and senior adviser Kellyanne Conway said that the president and his White House counsel haven't decided whether to invoke a doctrine called executive privilege, saying that the West Wing hadn't had enough time to consider all of the options just yet.
Kellyanne Conway raised the prospect that the White House may try to invoke executive privilege over Comey's conversations with Trump.
"That committee hearing was just noticed and I think, obviously, it has got to be reviewed," Spicer said. "Literally, my understanding is the date for that hearing was just set. I have not spoken to counsel yet. I don't know how they are going to respond."
Legal experts are skeptical the President could successfully invoke the privilege to muzzle Comey because Trump has already written a letter about their conversations, talked about them publicly and even tweeted about them.
In other words, they say, the President can't use the privilege as a sword in one context and a shield in another.
The President has said that Comey informed him three times that he personally was not under investigation.But a memo written by Comey suggested that the president asked him to end its investigation into Michael Flynn.
-ANI