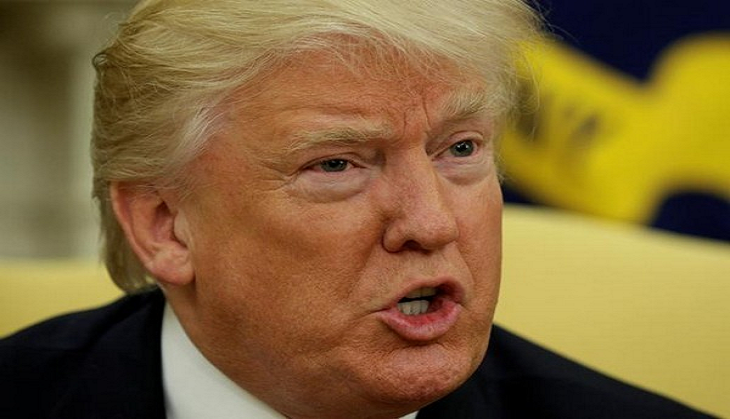 U.S. President Donald Trump will be meeting with Palestinian President Mahmud Abbas on 23 may on the second leg of his first visit to the Middle East. He is accompanied by First Lady Melania Trump.
Before leaving for Bethlehem onboard Air Force One, President Donald Trump and his wife visited the Western Wall Heritage Foundation in Jerusalem and were gifted a book of Psalms by Director General Mordechai Elias and the Rabbi of the Western Wall Shmuel Rabinovitch.
Security will be tight for President Trump's journey to Bethlehem, a 20-minute drive from Jerusalem but located across Israel's controversial separation wall. Trump is to meet Abbas at the presidential palace in Bethlehem, which holds deep significance as the site where Christians believe Jesus was born.
President Trump's talks with his Palestinian counterpart is largely being seen as symbolic, but the two may discuss steps to take Palestinian-Israeli talks forward, reports the Express Tribune.
On 22 may, President Trump met Israeli Prime Minister Benjamin Netanyahu.
Later on 23 may, President Trump will return to Jerusalem to visit the Yad Vashem Holocaust memorial and give a speech at the Israel Museum before wrapping up his two-day visit.
Trump and Abbas met earlier this month at the White House.
After Israel and the Palestinian territories, Trump will head to the Vatican along with Brussels and Italy for NATO and G7 meetings.
-ANI