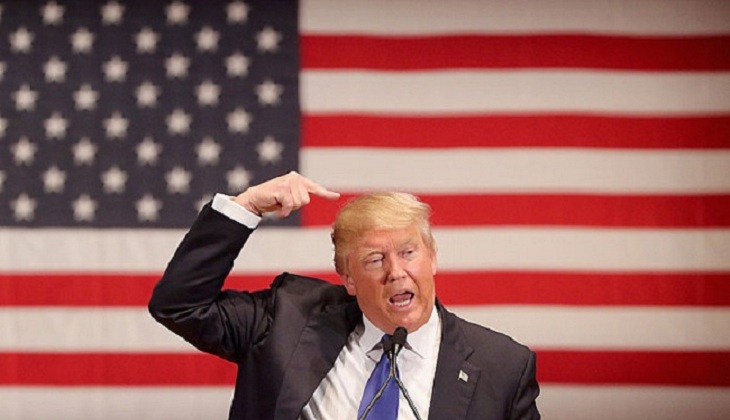 Donald Trump's list of political gaffes seems to be growing by leaps and bounds every day. During a speech at a rally on Monday, the Republican presidential candidate invoked the 11 September 2001 attacks on the US, which claimed the lives of over 2,900 people. Trump referred to the event, known as 9/11, as 7/11 and moved on without even a hint of an apology.
During a speech at Buffalo, New York, Trump said, "I wrote this out, and it's very close to my heart. Because I was down there and I watched our police and our firemen down at 7/11, down at the World Trade Center right after it came down. And I saw the greatest people I've ever seen in action," he told the crowd.
While mixing up the 9/11 attacks and the 7-Eleven chain of convenience stores - with locations throughout the United States and Canada - was a cringeworthy gaffe, it wasn't the only one in Trump's Buffalo speech.
Earlier in the speech, he also thanked Buffalo Bills coach Rex Ryan for introducing him, saying the former Jets coach "won championships in New York", something which did not happen, the Daily News reported.
The New York primaries are scheduled to be held on 19 April.