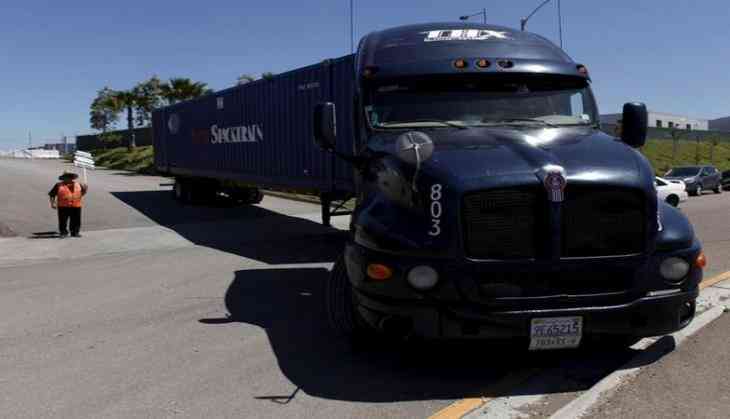 A truck driver has been charged by a San Antonio federal courte for transporting undocumented immigrants in an unventilated, windowless semi truck which resulted in the death of 10 persons on Monday.
James Matthew Bradley Jr. was arrested with immigrants in a sweltering San Antonio Wal-Mart parking lot on Sunday after one of the men trapped in his cargo trailer escaped and told a Walmart employee about the 37 other people suffering from severe heat-related injuries inside, local media reports said.
If convicted, Bradely could face a death penalty.
Eight passengers were found dead when the San Antonio Police Department arrived and around 20 needed immediate medical care. Two more passengers also died after few hrs.
According to reports, the passengers were likely to have irreversible brain damage from the heat exposure.
Authorities say some of the people were immigrants from Guatemala and Mexico.
Bradley in his statement said that he was just following the orders from his boss to drive the tractor-trailer from Iowa to Brownsville and had no idea what kind of cargo he had been carrying.
Bradley said he only noticed something was unusual when he pulled over at a San Antonio Walmart to go to the bathroom and heard banging from inside the trailer.
-ANI