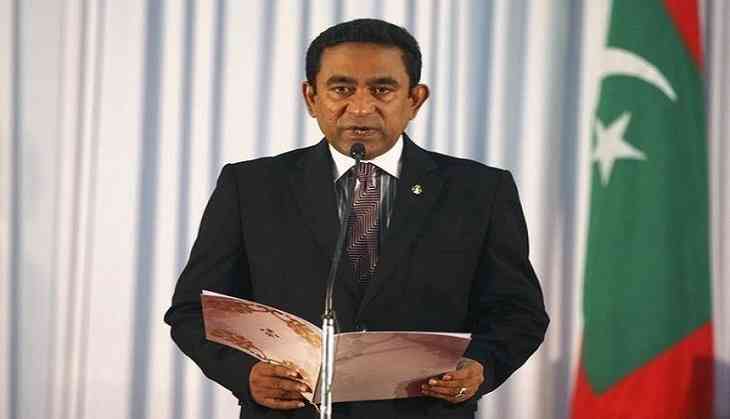 The Maldives Police questioned former President Abdulla Yameen over allegations of fraudulent financial transactions while in office.
"This is politically motivated," Yameen said while adding, "These are ordinary transactions...I do not traffic in drugs or launder money," according to Al Jazeera.

He told supporters that he was questioned over USD 1.5 million being deposited in cash to a private account held by him before the Presidential elections in September this year, where he had lost to incumbent President Ibrahim Mohamed Solih.
The investigations are in connection to a complaint filed by an anti-money laundering agency in September this year alleging that Yameen had violated the country's election laws due to the transactions made from his Maldives Islamic Bank (MIB) bank account during the time of the elections.
Earlier, quoting local sources, Al Jazeera had reported that a court in the island-nation had frozen Yameen's accounts at both MIB and the Bank of Maldives in relation to the case on Friday. The police have confirmed that the frozen accounts hold more than USD 6.5 million.
The incumbent President Solih had set up two commissions to investigate accusations against the former President after coming to power in the Maldives. He had vowed to clamp down on corruption during his campaigns.
Yameen has denied all charges against him and pledged to cooperate in the ongoing investigations against him.
-ANI