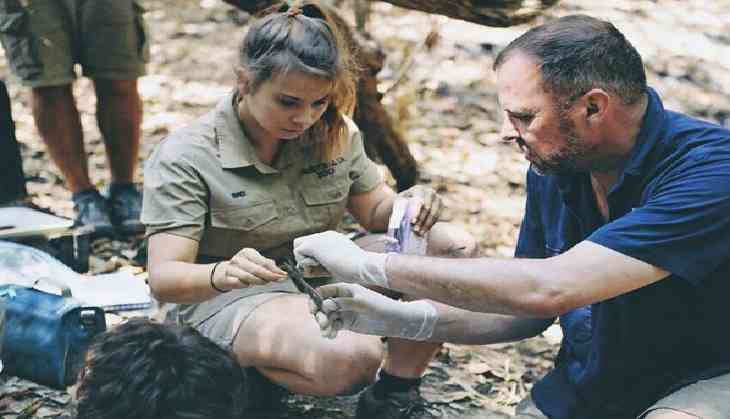 It was on 4 September 2006 that the world's favourite crocodile hunter, Steve Irwin, succumbed to his injuries after a stingray stabbed him in the chest multiple times.
His legacy lives on in his 18-year-old daughter, Bindi. Like her father before her, the teenager has also devoted her life to rescuing crocodiles and other animals.
However, unlike Steve, Bindi is a millennial who likes to chronicle her trysts with the wild on social media.
Her latest Instagram post depicts her capturing a massive crocodile, with the help of other wildlife experts, using a technique devised by her late father.
The video has garnered some amount of hate, with some users lamenting the 'cruel' method used to capture the animal. Others have jumped to Irwin's defence, saying that rescue missions such as these are crucial to ensure that crocodiles and other wild animals don't become victims of mindless poaching.
It is indeed heart warming to see that the next generation 'Crocodile Hunter' is already on a roll.
Check out some of her awe-inspiring instagram posts here: