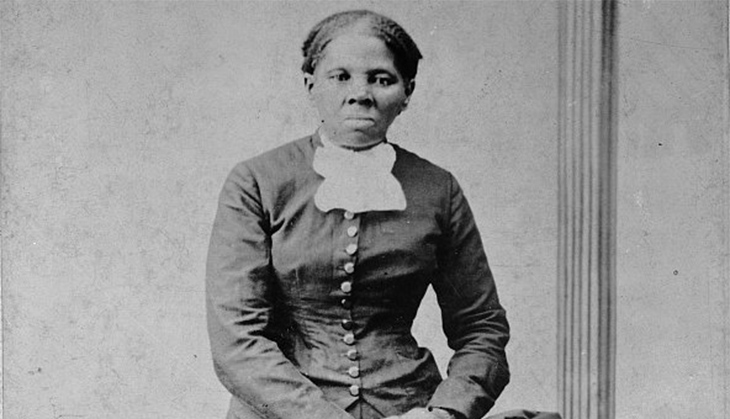 On 20 April, the United States Treasury made a historic announcement, declaring that Harriet Tubman - a former slave and abolitionist - is to replace Andrew Jackson on the $20 bill. Harriet Tubman is set to become not only the first woman, but the first black person to be featured on US currency.
When the Women on 20s campaign was first introduced in the Senate, it was highlighted that the contributions of women crusaders in the political movement of the nation be recognised on paper curreny - a significant reflection of the tradition and history of America.
The iconic women and civil rights activist Harriet Tubman made black history on Wednesday, after she emerged the winner of an online poll.
Tubman will now replace Andrew Jackson, the seventh President of the United States on the 20 dollar bill - a powerful move considering that Jackson is largely recognised as a proponent of slavery and a slaveholder.
While Harriet Tubman's appearance on the $20 bill is of radical historical and political significance, the $20 amount in itself is of particular significance to Tubman's personal life.
Historian and journalist at The Atlantic, Yoni Appelbaum took to Twitter to bring to light the events that transpired in the life of Harriet Tubman that make the $20 bill of special karmic importance to her.
2. Tubman had an intimation that her parents, still held as slaves in Maryland, were in trouble. She needed funds to effect their rescue.

— Yoni Appelbaum (@YAppelbaum) April 20, 2016
4. The Lord, she said, had told her to come and demand twenty dollars. Incredulous, Johnson ignored her. pic.twitter.com/7vU7OGsxAO

— Yoni Appelbaum (@YAppelbaum) April 20, 2016
6. "I want twenty dollars," Tubman said. Now, she'll be on all of our $20 bills.

— Yoni Appelbaum (@YAppelbaum) April 20, 2016
As was pointed out by Yoni Appelbaum, the details of this particular event was first documented in Harriet Tubman's first known biography titled Scenes in the Life of Harriet Tubman, penned by Sarah Hopkins Bradford, and published in the year 1869.
Other than the fact that a black woman born into slavery, who went on to become one of the most important crusaders of civil rights, is to replace a white-man whose name has gone in history as one of the biggest proponents of slavery, Harriet Tubman's appearance on the $20 bill is of particular poignance because of the personal gratification that is attached with this revolutionary move.