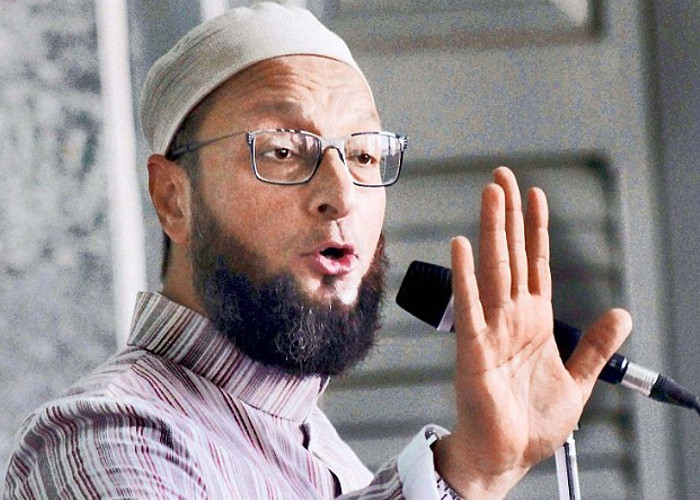 The 500 Most Influential Muslims aka the Muslim 500 is an annual publication which ranks the most influential members of the religion in the world.
The report is compiled by the Royal Islamic Strategic Studies Centre in Amman, Jordan, in cooperation with Prince Al-Waleed Bin Talal Center for Muslim-Christian Understanding at Georgetown University in the United States.
The list consists of a top 50 section and the remaining 450 are divided into political, scholarly, administration of religious affairs etc.
This year's list is out and here is how the Indian Muslims have fared:
Indians in the Top 50 influential Muslims list:
1) Mufi Muhammad Akhtar Raza Khan Qaadiri Al-Azhari, leader of the Indian Barelwis and considered by his followers as the Grand Mufi of India.
2) Maulana Mahmood Madani, Leader and Executive Member of Jamiat Ulema-e-Hind.
Most influential Scholars from India:
1) Allamah Zia Al-Mustafa, Islamic scholar of the Barelwi movement in India.
2) Wahiduddin Khan, co-founder of Goodword, publisher of children's books.
3) Rabey Hasani Nadvi, president of All India Muslim Personal Law Board.
4) Bahauddeen Muhammed Jamaluddeen Nadwi, founding fathers of Darul Huda Islamic University.
Most influential politicians from India:
1) Dr Mohammad Umar Farooq, chairman and founder of the All Parties Hurriyat Conference.
Most influential in terms of Administration of Religious Affairs from India:
1) Sheikh Aboobackar Ahmad, General Secretary of the All India Muslim Scholars Association.
2) Sayyid Ibrahimul Khaleel Al-Bukhari, founder of Ma'din Islamic Academy.
3) Maulana Shakir Ali Noorie, President of Sunni Dawate Islami (a non-political religious organization).
4) MP Janab Asaduddin Owaisi, President of All India Majlis-eIttehadul Muslimeen.
Most influential preachers & spiritual guides from India:
1) H. Hazrat Allama Maulana Qamaruzzaman Azmi, founder of Al-Jame-atul-Islamia.
2) Arsad Madani, President of the 86-year old Jamiat Ulama-i-Hind.
3) Professor Sayid Ameen Mian Quadri, leader of the Indian Barelwis and a sajjada nashin, or Suf disciple, of the Barkatiya Suf tradition.
4) Syedna Mufaddal Saifuddin, spiritual leader of 2-5 million people living in 100 countries.
5) Sheikh Dr Taika Shuaib, head of the Arusiyya branch of the Qadiri Suf order.
Most influential in terms of Philanthropy, Charity & Development from India:
1) Azim Premji, Indian business tycoon and philanthropist who is the chairman of Wipro Limited.
2) Maulana Badruddin Ajmal Qasmi, prominent businessman in India who runs the Ajmal Group of Companies
Most influential in terms of Art and Culture from India:
1) Shabana Azmi, winner of the National Film Award for Best Actress five times.
2) Aamir Khan, UNICEF brand ambassador, promoting child nutrition.
3) Allah Rakha Rahman, composer, record producer, and musician.