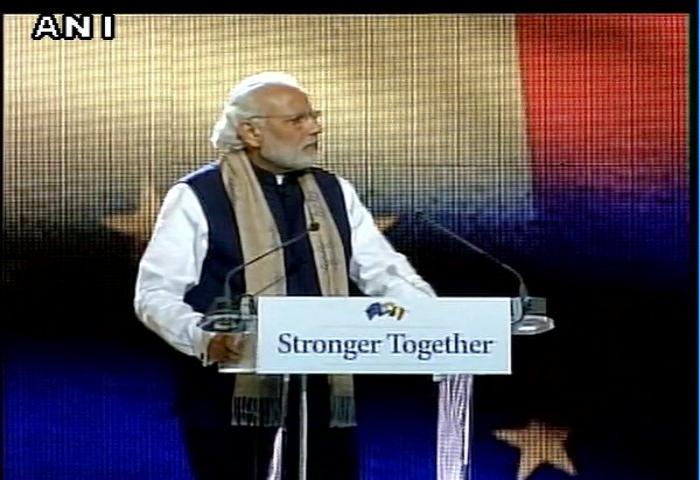 On his first official visit to Belgium, Prime Minister Narendra Modi addressed the Indian diaspora in Brussels and paid tribute to the victims of the 22 March terror attack - that claimed 32 lives.
On his day-long visit on 30 March, Modi attended the 13th India-EU Summit and held bilateral talks with his Belgian counterpart Charles Michel.
In his address to the Indian diaspora in Belgium, PM Modi emphasised that terrorism must not be linked to religion.
He also called for global body United Nations to take action to curb terrorism, adding that terrorism was a challenge to humanity as a whole.
Here are the top quotes of PM Modi from his address:
On terrorism
"So many nations have suffered due to terrorism. Terrorism is not a challenge to a nation, it's a challenge to humanity. There is no question of kneeling before terrorism. The entire world must unite to combat it".
"I have always said we need to delink terrorism and religion. No religion preaches terrorism".
"Once the definition of terrorism comes in black and white, people will be deterred from following that path".
On India
"Today the entire world is also going through economic problems. But everyone agrees that India is the light of hope. Investments in India are higher than ever before. The ease of doing business has also improved."
- With agency inputs