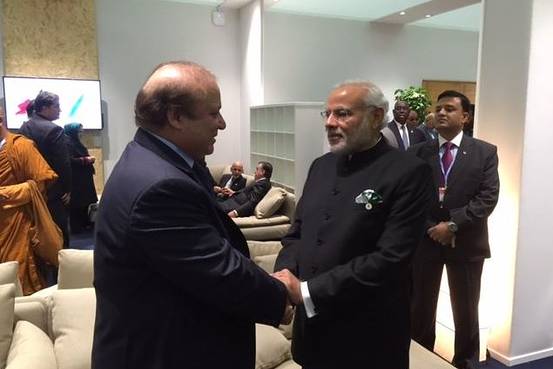 Around 120 Indians, including dignitaries, visited Pakistan during Modi\'s surprise Christmas sojourn.
Due to a last minute announcement, the delegates were unable to secure visas and travelled directly from Kabul.
One Pakistani journalist was baffled with all the proceedings and he had a rather funny reaction on live television.
Tauba Tauba! That's the reaction this Pakistani journalist had when 120 indian delegates landed in Lahore along with Prime Minister Narendra Modi to meet and greet Nawaz Sharif.
On 25 December, Narendra Modi announced that he would visit Pakistan from Kabul and arrived in Lahore three hours later. At such a notice, the Indian delegation had to land in Lahore without visas from Kabul. While most of the delegation stayed at the airport, others including national security adviser Ajit Doval, foreign secretary S Jaishankar and external affairs ministry spokesperson Vikas Swarup travelled with Modi to the Sharif's ancestral residence.
Tauba Tauba all the way:
This C-42 channel reporter was so shocked that his microphone fell out of his hand as he asked Pakistan's agencies to monitor the situation.
"For the first time in history, close to 120 people have landed in Pakistan without visas," he said..
Social media obliged by trending the story:
The Karachi-based journalist's reactions went viral as his 'Tauba' exclamations garnered funny responses from both sides of the border.