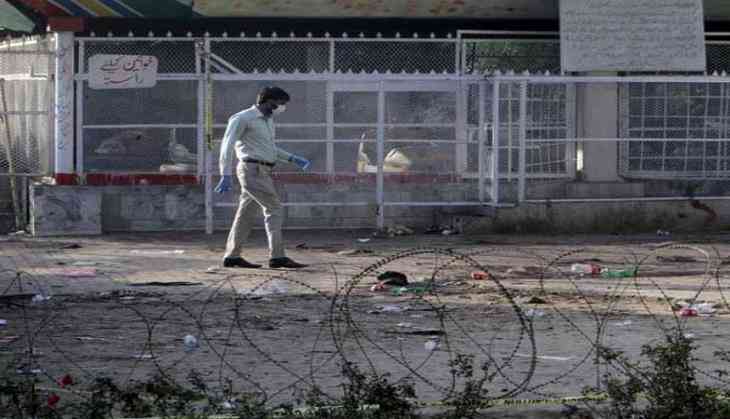 An offshoot of the banned Tehreek-i-Taliban Pakistan (TTP) identified as the Taliban Special Group or TSG has been held responsible for terror attack on Lahore's Ferozepur Road on Monday by law enforcement agencies.
The suicide attack took place near the Arfa Karim IT Tower and was the first deadly assault by the TSG, which comprised highly trained suicide attackers (fidayeen commandos), the Dawn quoted a senior police officer, as saying.
Earlier attacks in the provincial capital, including the one on The Mall, had been claimed by Jamaatul Ahrar (JuA), a splinter group of the TTP based in Afghanistan, he said.
The emergence of the TSG has raised concerns among law enforcement agencies. They are viewing it as the emergence of a new challenge.
Law enforcement agencies have examined registration documents of the ten motorcycles at the site of the attack and learned that they had all belonged to the victims. It was more likely that the suicide bomber was brought to the site of the attack by one or more facilitators on a rickshaw or another vehicle.
The dismembered remains of the suicide attacker had been sent for forensic analysis, the police officer said.
Monday's attack claimed 26 lives, including nine policemen, and left 54 others injured.
Punjab Province Chief Minister Shahbaz Sharif has announced financial assistance of Rs.2 million for the families of those who had lost their lives in the attack. Those seriously injured in the blast will be given Rs.1 million, while those with minor injuries will be given Rs.300,000 each.
-ANI