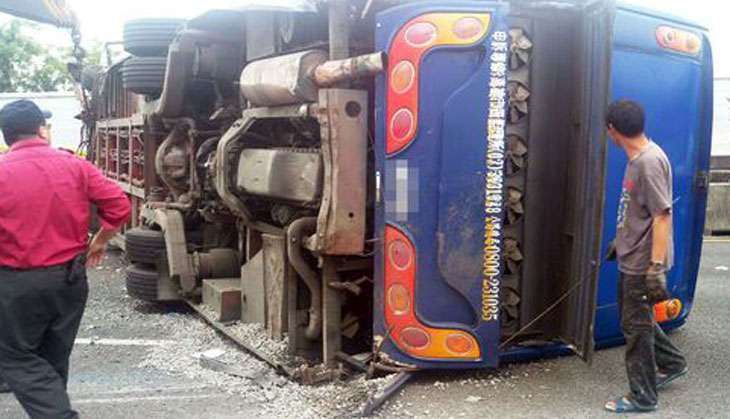 In an unfortunate incident, at least 26 people were killed after a tourist bus caught fire on an airport expressway in Taiwan's Taoyuan region on 19 July.
The incident took place after the bus rammed into a guard rail near Taoyuan City.
The driver of the bus reportedly died on the spot.
Reports suggest that the passengers were a group from the northeastern Chinese province of Liaoning who were on their way to the Taoyuan interantional airport catch a flight back home.
The cause of the fire has not been ascertained yet.