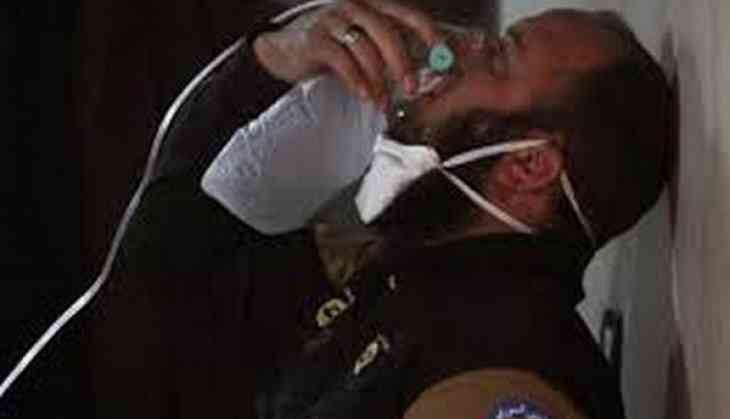 Syria: Dozens reportedly killed in gas attack in Idlib province (ANI)
Dozens of people, including at least ten children, were killed and over 200 injured as a result of asphyxiation caused by exposure to an unknown gas in northern Syria on 4 April, as reported by CNN.
According to Anas al-Diab, an activist with the Aleppo Media Center, airstrikes hit the city of Khan Sheikhoun in Idlib province giving off a poisonous gas that led to this asphyxiation.
Three more strikes hit the same city center location but did not result in any gas, al-Diab added.
Doctors are attempting to evacuate the wounded to Turkey.
The death toll is said to be at least 67, according to al-Diab, while the U.K.-based Syrian Observatory for Human Rights has reported it to be 58.
The High Negotiations Committee claimed the death toll could be as high as 100 with up to 400 injured.
Activist groups have blamed Syrian President Bashar al-Assad's regime for the attack.
The Syrian Coalition, an umbrella opposition group, referred to the attack as a "crime similar to that in Eastern Ghouta in 2013 that the international community allowed to pass without accountability or punishment," in a Twitter post.
-ANI