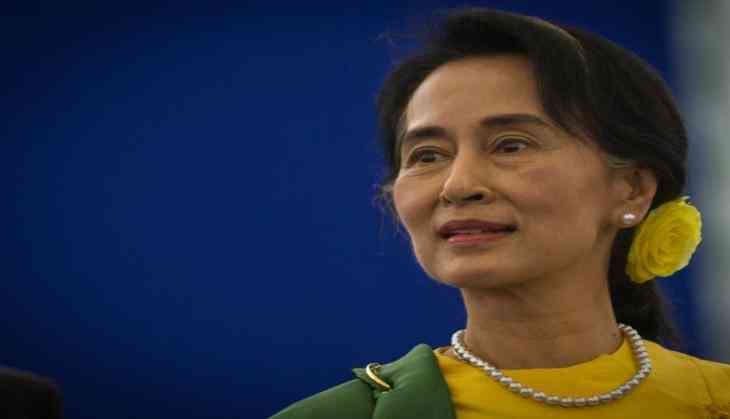 Myanmar's de facto leader, Aung San Suu Kyi made her first visit to the violence-ridden northern Rakhine state on 2 November since violence broke out, as per media reports.
In her unannounced one-day visit, Suu Kyi is expected to visit two of the epicentres of the violence.
More than 500,000 Rohingyas have fled to Bangladesh since the Myanmar security forces launched an operation against the minority community, in response to alleged attacks by militants on August 25 against 30 police posts and a regimental headquarters.
The United Nations, comparing the widespread massacre with ethnic cleansing, has said that the attacks against Rohingya have been well-organised, coordinated and systematic, with the intent of not only driving the population out of Myanmar, but preventing them from returning to their homes.
The Rakhine State is home to the Rohingya community of Myanmar, ethnic Muslims, who have long faced persecution in the Buddhist-majority country, especially from the country's Buddhist extremists.
Amid the violence, Suu Kyi, a Nobel Peace Prize laureate, was heavily criticised by the world leaders and various groups over her indifferent response to the violence.
In September, Suu Kyi's portrait was removed from public display at the Oxford college.
Suu Kyi heads a committee appointed towards rebuilding Rakhine and repatriating Rohingya from Bangladesh.
-ANI