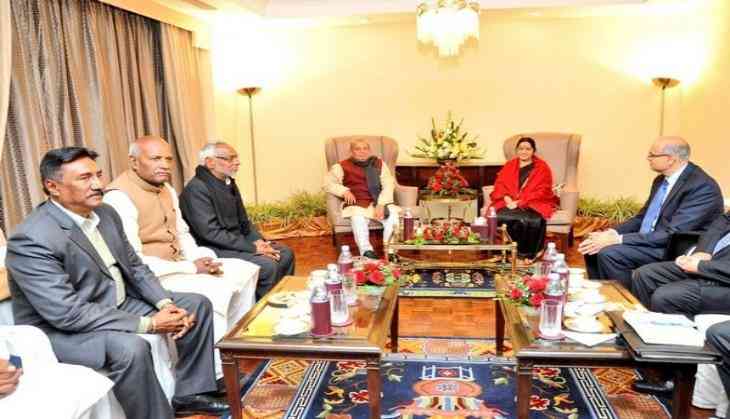 External Affairs Minister (EAM) Sushma Swaraj, during her visit to Nepal, congratulated the Government and its people for successfully conducting the three-tier elections in Nepal, according to the Ministry of External Affairs (MEA).
"Sushma Swaraj conveyed to all political leaders of Nepal that the Government of India is looking forward to working with the democratically elected Government to take forward bilateral ties to newer heights for mutual benefit, and to support the Government of Nepal," MEA, said, in a statement,
Swaraj was in Kathmandu on February 1 and 2, on an official visit in an effort to reach out to the country's political leadership, ahead of the formation of a new government by a Communist alliance.
Swaraj "is the first high-level visitor from India after the successful holding of Parliamentary and first ever Provincial Assembly elections in Nepal in November-December 2017," the statement added.
During her visit to Nepal, EAM called on Nepal's President Bidya Devi Bhandari and Prime Minister Sher Bahadur Deuba.
Furthermore, Sushma Swaraj held meetings with KP Sharma Oli, Chairman of Communist Party of Nepal (Unified Marxist Leninist) (CPN-UML), Pushpa Kamal Dahal, political leadership of Rashtriya Janta Party Nepal and other leaders and congratulated them on their recent electoral victories.
--ANI