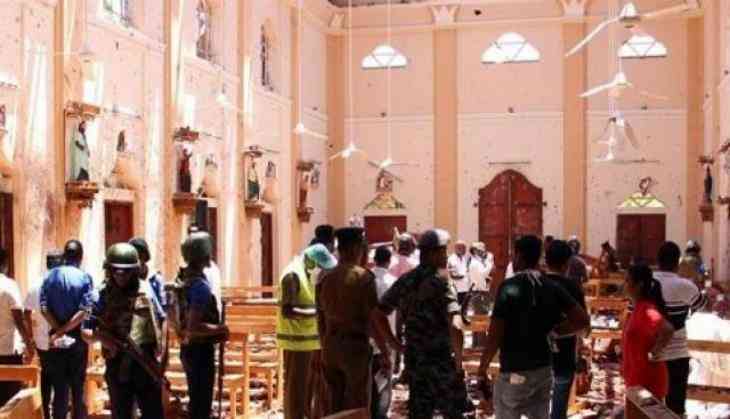 Another live bomb which was planted near Colombo's main airport has been defused by the Sri Lanka airforce. It was an improvised handmade pipe bomb found late Sunday on a road leading to the main terminal. This road remains open with heavy security after Easter Sunday's deadly bomb attacks.
"It was a homemade bomb, with explosives put into a pipe," said the source.
Airforce spokesperson Group Captain Gihan Seneviratne said the IED was believed to be locally manufactured.
24 people have been detained so far in connection with the blasts. A police source told AFP the 24 suspects have been detained from locations in and around Colombo.
Reuters: Death toll from attacks on Sri Lankan churches and hotels rises to 290, about 500 wounded - police spokesman

— ANI (@ANI) April 22, 2019
The new bomb was discovered after a back-to-back series of deadly bomb blasts at the five-star hotel and churches in Colombo during Easter mass services, killing over 290, including dozens of foreigners and over 500 have been injured. Among those foreigners, five are Indian national.
"It was a crude six-foot pipe bomb that was found by the roadside," an air force spokesman said. "We have removed it and safely defused it at an air force location."
A curfew was imposed in Sri Lanka on Sunday evening immediately after seventh and eighth blasts, However, it lifted at 6 am on Monday morning, as scheduled.
The first blasts were reported at St Anthony's Church in Colombo and St Sebastian's in the town of Negombo just outside the capital. The other locations were explosion took place is Hotel Shangri La, Cinnamon Grand and Kingsbury hotel.
Two killed in the seventh last that occurred on Sunday afternoon. The new blast has was reported from a hotel in Colombo. The security across the country is high and people have been asked to stay at home.
Also read:Colombo Blasts: Sri Lanka police chief warned attacks on 11 churches, Indian Embassy 10 days ago