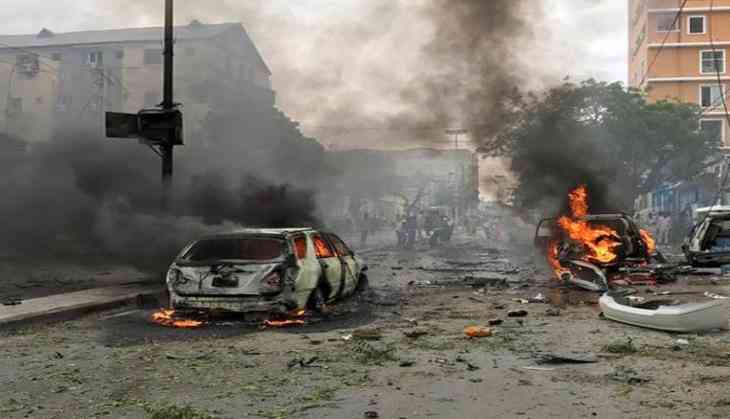 The death toll in the massive twin truck bombings in Somalia's capital has mounted to 300, officials said.
The officials explosion has been called as the one of the deadliest attacks to hit the capital, Mogadishu, since an Islamist insurgency began in 2007, reported the New York Times.
Apart from this, at least 300 have been left wounded, and families scrambled to find missing relatives amid the rubble and in hospitals.
The death toll is expected to rise as the emergency crews is till pulling more bodies from burned cars and demolished buildings after the Saturday blasts.
According to reports, Somalia Government has blamed the al-Qaida-linked Al-Shabaab extremist group for the attack.
However, no group including Al-Shabaab has so far claimed responsibility for the attack.
Speaking to the state-run radio station, Somalia's information minister Abdirahman Omar said the blast was the largest the city had ever seen and "this is how merciless and brutal they are, and we have to unite against them."
President Mohamed Abdullahi Farmajo condemned the attack and has declared three days of mourning in the country.
"Today's horrific attack proves our enemy would stop nothing to cause our people pain and suffering. Let's unite against terror. We will observe 3 days of mourning for innocent victims, flags will be flown at half-mast. Time to unite & pray together. Terror won't win. I call on our citizens to come out, extend help, donate blood and comfort the bereaved. Let's get through this together," President Farmajo said in a series of tweets.
-ANI