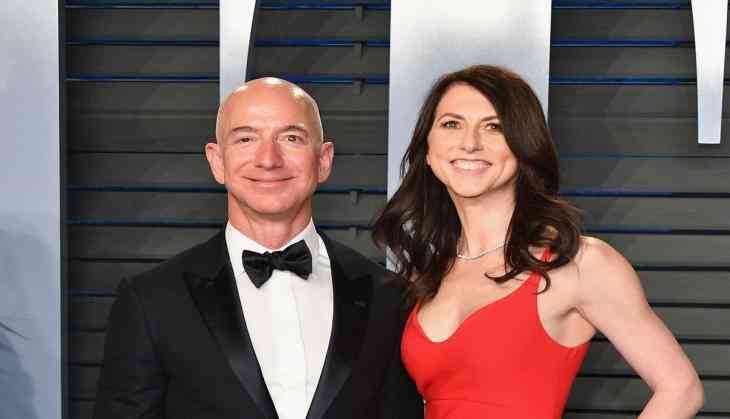 A piece of shocking new has come to light after Amazon.com Inc founder Jeff Bezos and his wife MacKenzie announced to take divorce.
The world's richest man will be going to separate after 25 years of their married life.
The news has come to light when a tweet signed by the couple on the micro-blogging site was shared.
'After a long period of loving exploration and trial separation, we have decided to divorce and continue our shared lives as friends,' tweet reads.
Talking about their marriage life, they have met each other when they worked at hedge fund D.E. Shaw and got hitched in 1993. After a year, he founded Amazon.
Being the richest man in the world, Bezos (54) is having wort $137 billion, according to the Bloomberg Billionaires Index, a ranking of the world's 500 wealthiest individuals.
Shockingly! Their divorce could also affect the wealth ranking of Bezos. If they separated then their fortune will be divided equally. If it happens then MacKenzie, 48 with $69 billion and making her the world's richest woman.
Even, there are the chances that Microsoft Corp. Co-founder Bill Gates likely to become the planet's richest person.