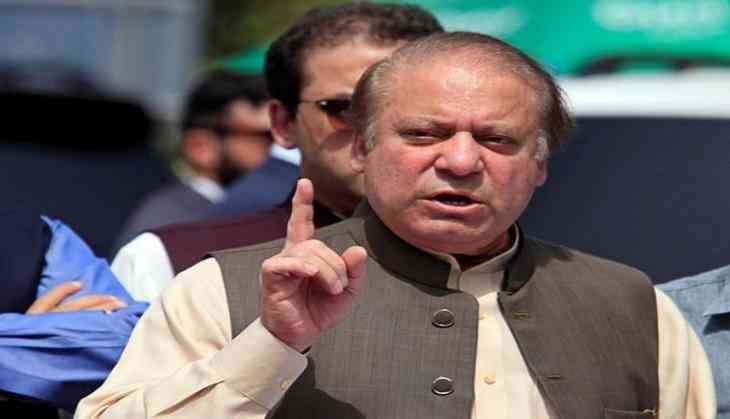 Prime Minister Nawaz Sharif has informed his cabinet that he will not resign and has challenged his opponents to bring forth proof of "corruption of a single paisa against his family and termed the joint investigation team's report a pack of "allegations and speculations".
While addressing his cabinet in Islamabad, Sharif announced that he will not resign as the prime minister on anyone's call, as the cabinet members suggested that he fight the legal battle to vindicate himself in the Panama Papers case.
As the opposition has threatened to launch a campaign for his removal,the Prime Minister responded to Opposition demands saying that the PML-N had bagged more votes than those of the opposition parties combined."The people of Pakistan have elected me and only they can remove me from this post," the Dawn quoted him as saying.
Sharif sternly challenged his opponents to bring forth proof of "corruption of a single paisa" since 1985 against his family and claimed that all allegations levelled by the JIT in its report were related tohis family's business dealings,saying his family had "earned nothing after entering politics, but lost a lot,"the Dawn reported.
Pakistan People's Party (PPP) chief Bilawal Bhutto Zardari said Prime Minister Nawaz Sharif would be forced to quit if he did not resign voluntarily as Sharif had no moral or legal ground to stay in power.
"Our message for the PM is very clear. Stop hurling threats and quit the post. There is no other option for him," the PPP leader said.
The Opposition also requisitioned a fresh session of the Senate and the National Assembly so that it could demand withdrawal of Prime Minister Sharif's membership in the lower house.
-ANI