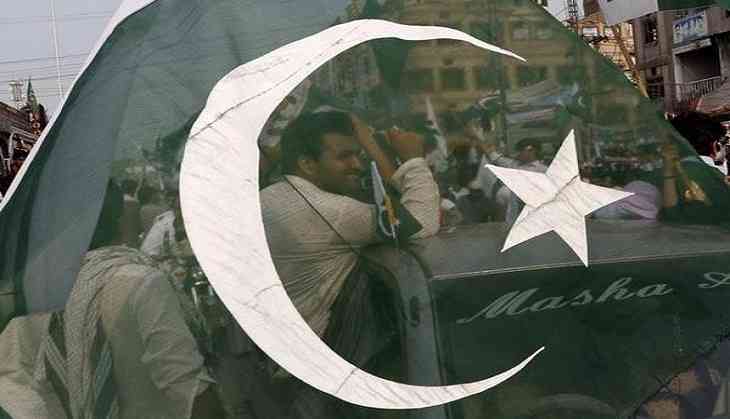 A seminar on "Human Rights abuses in Pakistan" was organised by the Nehru Memorial Museum and Library in collaboration with Asian-Eurasian Human Rights Forum today.
Several domain experts were invited to give their views on the many aspects that come under the purview of human rights abuses in Pakistan.
The topics included disappearance of minorities from the demographics of the country; persecution of minority communities like the Sikhs, Hindus and Christians as also non-Sunni Muslim communities like Shias and Ahmadiyas; genocide being perpetrated on the Baloch people; marginalisation of the Sindhi population; human rights violations in Pakistan Occupied Jammu and Kashmir with special mention to the colonised area of Gilgit-Baltiatan and finally the atrocities perpetrated by the Pakistan Army on the civilian population of the state.
While speaking about the persecution of the Shia community, Ashok Behuria, senior fellow at the IDSA, said that in Quetta, Hazara Shias are being attacked due to their relation with Iran and the blame is being put on India. Shias across Pakistan are being similarly attacked, murdered and persecuted.
On the issue of persecution of Ahmadiyas, Shiraz Ahmad, Additional Executive Director of the Ahmadiya Muslim Jamaat, India, said that the political isolation of Ahmadiyas by successive government has led to their harassment in all walks of life.
They vote as non-Muslims and are denied and equitable job opportunities. There are severe restrictions to their entry in professional institutions which hampers their right to education.
Restrictions have been imposed on the production of Ahmadiya literature. More significantly, they are being subject to attacks by extremist elements.
Zulfiqar Shah, formerly associated with the Institute for Social Movement, Hyderabad (Sindh) said that the Hindus of Sindh have been divided into the high caste and schedule caste categories in order to marginalise their strength as a political entity even as an attempt is being made to change the demographic pattern by settlement of Punjabis in the province. There is open harassment and sexual exploitation of the minority communities replete with disappearances of its members.
Sajjad Hussain, a journalist and social activist from Kargil, spoke of the extra-judicial killing of nationalists in Gilgit-Baltistan and the open colonisation of the region for the benefit of the Pakistan Punjabi elite and China.
He said that if Indian considers the people of Gilgit-Baltistan to be her own then she should raise a voice in their support.
He advocated setting up of some research and study centres focused on Gilgit-Baltistan to generate more information about the isolated region.
-ANI