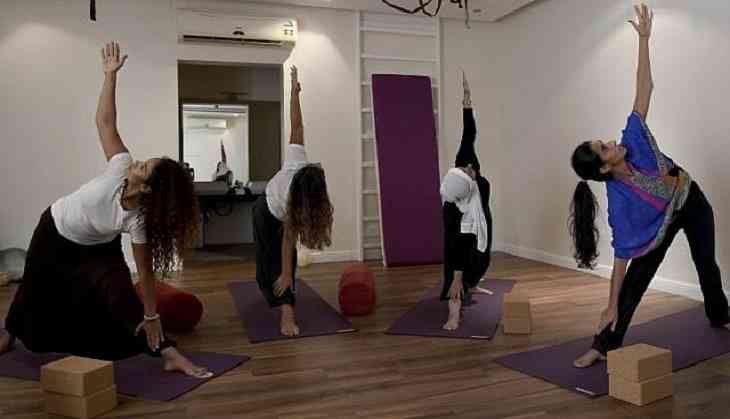 In Saudi Arbai where yoga was not permitted for decades, women started doing and learning it. With Crown Prince Mohammed bin Salman decided to follow 'open, moderate Islam', the kingdom recognized yoga as a sport in last November as a new liberalization drive is going on by having sidelined religious hardliners.
The woman who spearheaded efforts to normalize yoga in the conservative kingdom has burnt the bear of insults and threats from extremists.
Nouf Marwaai, 38, who is the head of Arab Yoga Foundation, said "I have been harassed, (and) sent a lot of hate messages". The foundation trained hundreds of yoga instructors in the kingdom.
Marwaai, who started training a cluster of women students at a private studio in the Red Sea city of Jeddah, said "Five years ago, this (teaching yoga) would have been impossible".
Another woman Ayat Samman, a 32-year-old health educator, said yoga helped alleviate her lifelong struggle with fibromyalgia, a chronic disease that often rendered her bedridden.
"It just opened me up like a water balloon. After my first class... I started breaking down and crying," said Yasmin Machri, 32.
According to Marwaai, soon after yoga's recognition, a new industry of yoga studios and instructors has sprouted in various Saudi cities including Mecca and Medina.
Kristin Diwan of the Arab Gulf States Institute in Washington said "The prince's outreach to other religions is apparent in the interfaith gatherings and the new enthusiasm for Saudi Arabia's pre-Islamic heritage".
Also read: Delhi High Court stopped the publisher from publishing, selling book on yoga guru Baba Ramdev; here's why