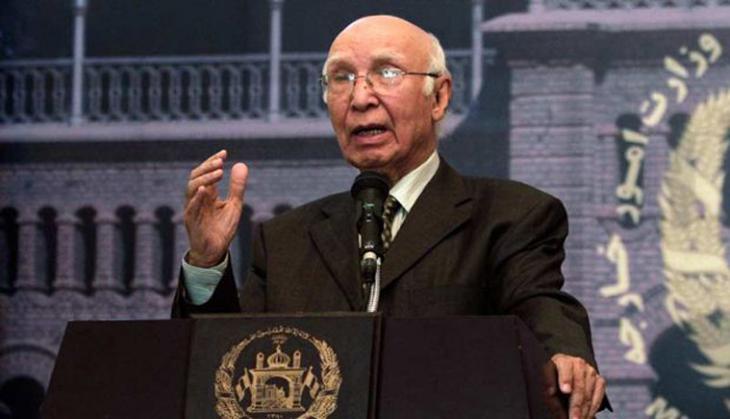 Pakistan's Foreign Affairs Advisor, Sartaj Aziz, has said that Pakistan's credentials for the membership of the Nuclear Suppliers Group (NSG) are stronger than that of India's.
In an interview with Dawn on 12 June, Aziz said that Pakistan has diplomatically engaged several nations on the issue of criteria-based approach for non-NPT countries. "If the group forms such a uniform criteria, then Pakistan has stronger credentials for NSG membership than India," Aziz said.
Pakistan, according to Aziz, has gradually garnered support from other nations for the criteria based approach.
"Our strategy was to apply after India did, after which we would have immediately followed. We have had our application in an advance state of readiness for the past three months for this this purpose," Aziz said.
"If you compare it with India, when our neigbouring country conducted a nuclear test in 1974, it misused the nuclear supplies given to it for peaceful purposes, which led to the formation of NSG. After that nuclear fissile material was stolen from India, but such an instance has never occurred in Pakistan," Aziz added talking about Pakistan's credentials and its chances of getting an entry into the group.
The NSG is likely to hold its next meeting in June. Some countries including the United States and Switzerland have already expressed their willingness to grant entry to India.