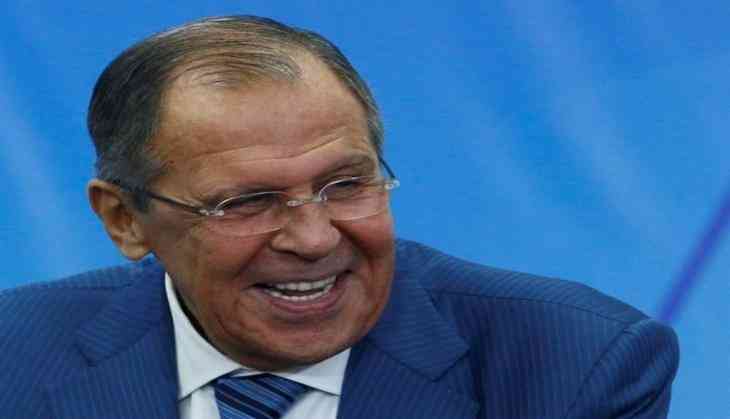 Russian Foreign Minister Sergei Lavrov has refuted the claims that they interfered in the United States or the European Union elections, saying that the allegations are groundless and without any proof.
"It has even been mentioned somewhere that we are not only going to interfere in all the elections, but also will manipulate the environment to create floods," Lavrov said at a meeting with the Association of European Businesses on Tuesday.
"But no one has presented a single proof," he added.
The Russian Foreign Minister emphasised that the U.S. and its its allies have accused Russia of everything from protests, bankruptcies of some companies, and "maybe even man-made disasters."
Lavrov said there should have been a leak to the media by now as so many people involved in the investigation in the U.S. Congress and in the Office of Special Counsel.
"Therefore, these excuses about secrecy, frankly, are simply ridiculous for people who make such serious accusations against us," Lavrov said.
Facebook, Google and Twitter are testifying in Washington D.C. about the Russian efforts to influence the 2016 United States presidential election campaign by spreading misinformation online.
According to The Washington Post, the hearing by a Senate judiciary subcommittee comes after the prepared testimonies of Facebook and Twitter revealed that, unknown to them, Russian-backed accounts used their respective sites to share and promote content aimed at causing political unrest.
On Facebook, as many as 126 million people may have seen content from accounts tied to Russian sources.
Twitter said it had discovered that 2,752 accounts controlled by Russians and more than 36,000 Russian bots tweeted 1.4 million times during the election.
Google disclosed that it had found 1,108 videos with 43?hours of content related to the Russian effort on YouTube. It also found USD 4,700 worth of Russian search and display ads.
Now, the Congress is trying to find out the impact of those misinformation campaigns on the last year presidential polls, in which U.S. President Donald Trump surprisingly beat Hillary Clinton.
Earlier on Monday, all three companies announced that the number of Russian-linked accounts on their sites were higher than previously disclosed.
-ANI