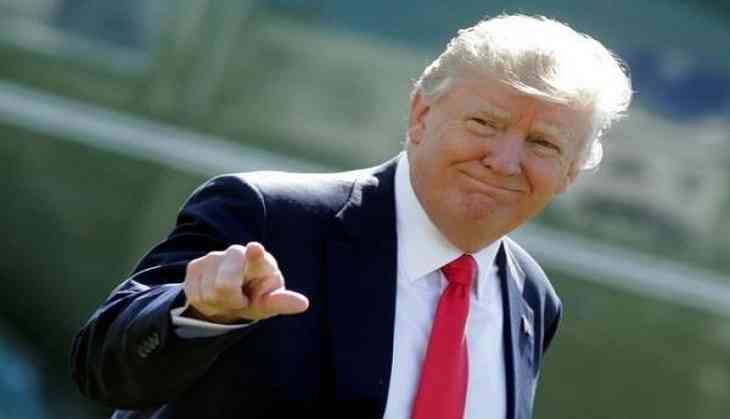 The Russian government had renewed decades-old patents belonging to Donald Trump in Russia in 2016, including four on U.S. Election Day, causing more suspicion about the American President's business ties with the Kremlin.
Russia's intellectual property agency Rospatent had granted 10-year extensions to six Trump trademarks between April and December.
Trump had insisted he had no business deals in Russia, but special counsel Robert Mueller is probing into alleged meddling by Russia in the 2016 presidential election and possible collusion between the Kremlin and the Trump campaign.
Meanwhile, Jay Sekulow,a representative from President Donald Trump's legal team said the president was not under investigation for obstruction of justice.His campaign remains under several U.S. investigations for potential collusion with Moscow.
The Russian government had renewed multiple patents connected with Trump hotels and other branded products of that were set to expire at the end of 2016, according to the New York Times.
Some of the trademarks date back to as far as 1996, the Trump Organization still sought to extend them for another decade.
Trump has been claiming that he never seriously attempted to do business in Russia. "I have no deals in Russia. I have no deals that could happen in Russia, because we've stayed away," he said in a January press conference days before his inauguration.
Trump Company has another two trademarks due for renewal next year. But there is a lack of evidence that Trump pushed for or received, special treatment from the trademark office, which routinely renews deals with businesses worldwide.
Trump had hired the law firm Sojuzpatent to file at least eight trademarks in Russia between 1996 and 2008, including "Trump," "Trump Home" and "Trump Tower."
Trump, who still controls his business empire as President, sits in the White House, a move that could leave him vulnerable to potentially impeachable conflicts of interests. Last week, nearly 200 Democrats in Congress filed a federal lawsuit accusing Trump of violating the emoluments clause, an anti-bribery provision in the Constitution. It has been filed in the US district court for the District of Columbia.
-ANI