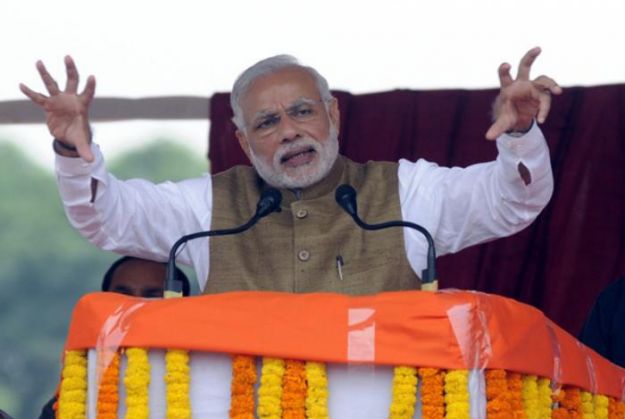 Emphasizing on the need to develop affordable renewable energy, Prime Minister Narendra Modi on Sunday urged the G-20 nations to increase the research and development activities to fulfil the global aspiration for clean energy.
Prime Minister Modi, who was speaking at the G20 Working Lunch on development and climate change, also proposed a seven-point agenda on climate change.
"We should also ensure that finance and technology is available to meet the universal global aspiration for clean energy. G-20 can play an effective role in supporting the multilateral goals of increasing research and development to develop affordable renewable energy," he added.
Highlighting India's plan of action on climate change, Prime Minister Modi said there is a need to shift from 'carbon credit' to 'green credit'.
"We must not only reduce fossil fuel use, but also moderate our lifestyle," he said.
"This includes additional capacity of 175 GW of renewable energy by 2022; cut in subsidies on fossil fuel and tax on coal and National Clean Energy Fund of three billion U.S dollar to promote clean technologies," he added.
Prime Minister Modi said that India does not see development and climate change as competing objectives.
"This is centered on the belief in the unity of humanity and nature. We have ambitious plans for addressing the challenges of climate change," he said.
Prime Minister Modi further said India looks forward to a concrete outcome in Paris within the framework of the UN Convention on Climate Change.
"The framework has an appropriate balance of collective action: Equity and Common but differentiated responsibility and respective capabilities," he added.
Prime Minister Modi also outlined that the G20 countries should increase the share of traffic on public transportation in cities by 30 percent by 2030.
"Development in harmony with nature is the goal of my proposal to launch, along with the French President Hollande, an alliance of solar-rich countries at the time of COP-21 meeting," he added.
Turkish President Recep Tayyip Erdogan earlier welcomed leaders of the world's 20 top economies, including Prime Minister Modi, to the G-20 Summit being held at the Regnum Carya Hotel Convention Center here.
-ANI