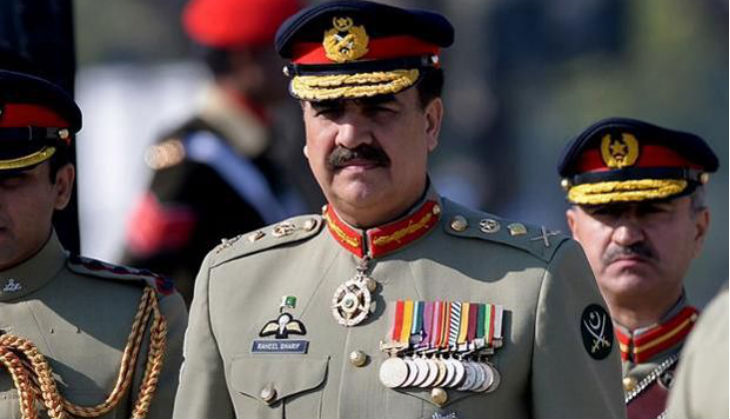 Lutf Amim Shibli, 64, who once served as the chairman of the Progressive Workers Union at the Karachi Port Trust (KPT) and was protesting the retirement of General Raheel Sharif, died on 30 November after consuming poison a few days earlier.
He had earlier threatened to commit suicide if General Sharif was not given an extension of service.
"Raheel Sharif is a messiah. I am his fan. Only he can save the country from terrorism and social ills," the Express Tribune quoted the posters and banners set up around his camp, as saying.
Doctors said that he took his life by consuming poison.
Shibli's sister-in-law Nooren said he attempted suicide on 27 November after the ISPR (Inter-Services Public Relations) announced the retirement plan of General Sharif.
"We took him to Jinnah Hospital from where he was referred to the Aga Khan University Hospital. He was initially on ventilator, but later died," she said.
Nooren said a letter was written by him to his wife said that his funeral prayers must be held in front of the KPC before he consumed poison.
Sibli's family said the funeral prayers of Lutf Amim Shibli will be held in front of the KPC as per his wish.
--ANI