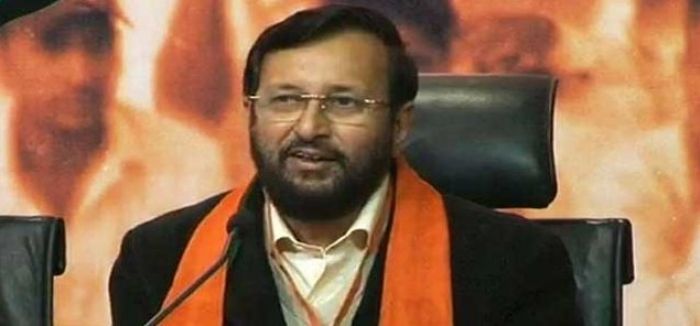 Bharatiya Janata Party (BJP) leader Prakash Javadekar on Friday condemned the attack on the Indian consulate in Herat, Afghanistan.
"This is a dastardly and cowardly attack, which the BJP condemns resoundingly, even when the government here is yet to be formed," Javadekar said.
"It is good that the authorities and even the prime minister designate Narendra Modi is in touch, and more importantly, we really want to make a terror free subcontinent. If you want to aim at that, there are definitely certain forces which will not like these big ideas, and would like to destabilise, but that won't happen, and, I am sure that things will be under control soon," Javadekar added.
Afghanistan's Ambassador to India Shaida Mohammad Abdali on Friday said that the security operation in Herat following an attack on the Indian consulate had been completed, and confirmed the deaths of all four terrorists.
In an exclusive interview to ANI, Abdali said, "I just spoke to the security commandos in Afghanistan and learnt that the operation they started in Herat, against the terrorists, has been completed, and all four terrorists have been killed. The operation was completed by our forces, we will see as to who will take the responsibility for this attack."
"We must compliment the forces for their courageous work. The mission and the staff are safe and sound. This attack is an attack on the great relationship between India and Afghanistan and they are trying to tamper that through such attacks," he further told ANI.
"The enemies have tried to do this in the past as well but they must know that they are deadly wrong to expect this relation to be affected through this attack. In fact our relations will grow stronger," he added.
The Indian Consulate in Herat in Afghanistan was attacked this morning.
According to media reports, Afghan police officials had earlier said that three gunmen armed with machine guns and rocket-propelled grenades opened fire on the consulate early this morning from a nearby home. Police killed two of them, though two e continued to fire on security forces.
No group has claimed responsibility for the attack.
-ANI