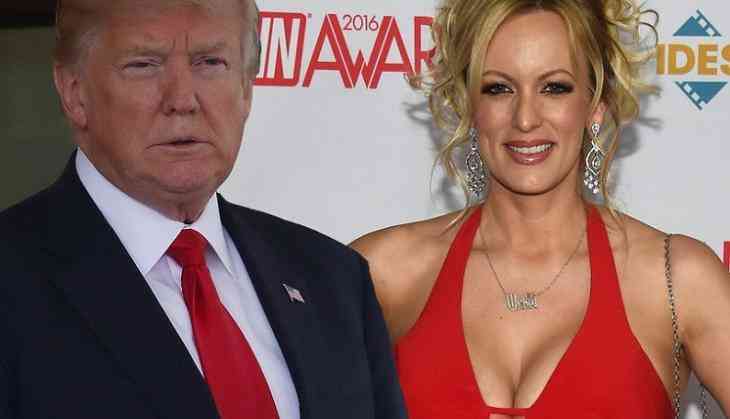 Porn Star Stormy Daniel's defamation lawsuit against US President Donald Trump on Monday was dismissed saying that the president made a 'hyperbolic statement' against a political adversary.
Trump had tweeted about a composite sketch which was released by the porn actress's lawyer.
Daniels whose real name is Stephanie Cliffor slapped defamation suit against Trump in April.
Trump tweeted that the man was 'nonexistent' and that Daniels was spreading the 'fake news media for fools". He retweeted a photo pointing to that the comparison of the sketch with a photo of Daniels' husband.
US District Judge S. James Otero said in the order that Trump's statement was protected speech under the First Amendment.
Michael Avenatti, Daniels' attorney, wants to appeal the decision and he is confident that it would be reversed.
Avenatti said "There is something really rich in Trump relying on the First Amendment to justify defaming a woman".
Hailing the ruling as a 'total victory' for Trump, Trump's attorney Charles Harder said "No amount of spin or commentary by Stormy Daniels or her lawyer, Mr. Avenatti, can truthfully characterize today's ruling in any way other than total victory for President Trump and total defeat for Stormy Daniels".
Daniels was reportedly given $130,000 as part of not disclosing agreement signed days before the 2016 presidential elections. She now wants to dissolve the contract as it was only signed by Trump's personal lawyer and fixer, Michael Cohen not by Trump himself.
Also read: Russian President Vladimir Putin probably involved in 'assassinations' and 'poisonings,' says US President Donald Trump