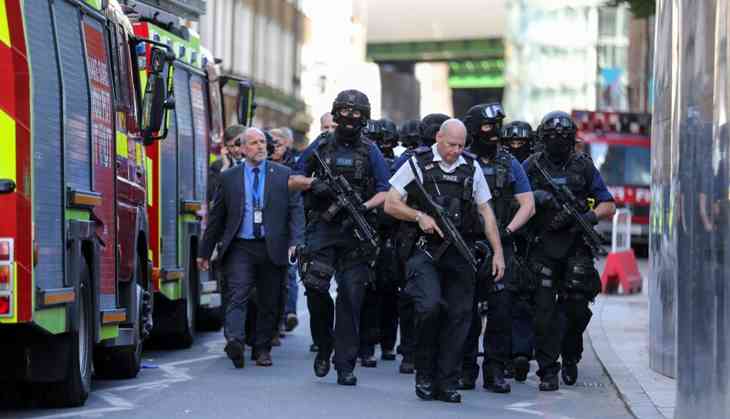 British Police have identified and released the name and photograph of the third attacker shot dead following the terrorist attack on London Bridge and at Borough Market on Saturday.
While a formal identification is yet to take place, investigators believe he is 22-year-old Youssef Zaghba from East London.
He is believed to be an Italian national of Moroccan descent. He was not a police or MI5 subject of interest.
On Monday, the police had revealed the identities of the other two attackers as Khuram Shazad Butt and Rachid Redouane
Both the attackers are from Barking, east London.
All three perpetrators were confronted and shot dead by armed officers within eight minutes of the first emergency call.
Khuram Shazad Butt, 27, was a British citizen who was born in Pakistan. Rachid Redouane, 30 had claimed to be Moroccan and Libyan. He also used the name Rachid Elkhdar with a different date of birth.
So far, 11 people have been detained by the police in a series of raids following the attack in which seven people were killed and several others injured.
The ISIS has claimed responsibility for the latest terror attacks, which rattled London.
It was the third terror attack to strike the country this year, after a man drove a car into pedestrians on Westminster Bridge in March and a bomb attack on an Ariana Grande concert in Manchester two weeks ago.
Following the attack, London Mayor Sadiq Khan said the threat level in the country is still "severe".
-ANI