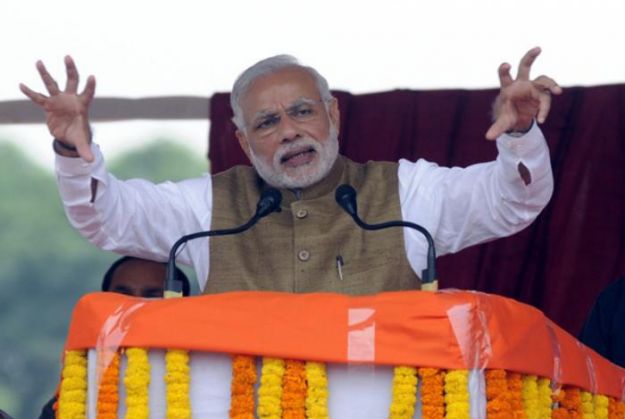 Branding the horrific serial attacks in Paris as an attack on humanity, Prime Minister Narendra Modi on Saturday urged the United Nations to 'define terrorism' as soon as possible so that the world would know who was aiding terrorism and who was fighting against it.
"What happened yesterday in Paris was not just on the people of France but on humanity and humanitarian thoughts. We need to unite and fight against the forces that threaten humanity. Which is why I urge the United Nation to not waste time anymore and define terrorism immediately," Prime Minister Modi said after unveiling the statue of philosopher Basaveshwara here.
He asserted that doing so would aid in identifying those who were backing and sympathising terrorism, and those who were the victims and were fighting against terrorism.
French President Hollande held the ISIS responsible for the carnage in Paris and declared three days of mourning in the nation.
"Paris attacks were an act of war by Islamic State jihadists. The attacks were carried out by eight gunmen and suicide bombers and were planned and organised from abroad with help from inside France," The President addressed the nation in his second statement.
"France is strong and even if she is wounded, she will always get up," he added.
He confirmed that 127 have been killed in the deadly series of attacks and asserted that it was 'more necessary than ever' to coordinate against terrorism.
In an attack that is being touted as the deadliest of its kind that Paris has faced since World War II which has left the nation reeling from grief, Hollande in a strong message earlier, swore to the country that he intends to take revenge on those who committed the 'barbaric' act.
-ANI