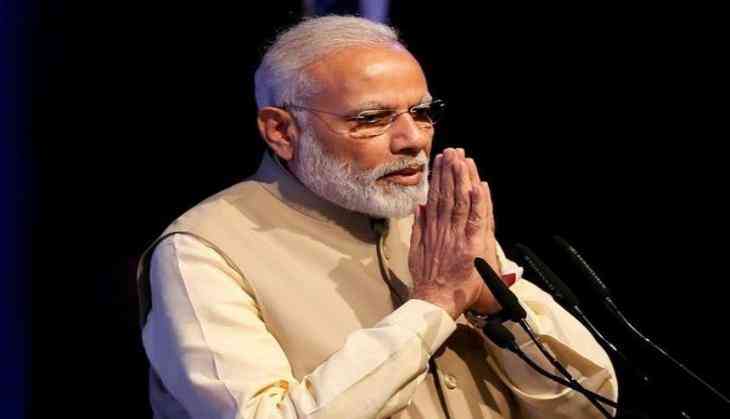 Prime Minister Narendra Modi will visit the Shiva Temple, which is one of the oldest temples in the Gulf region here on Monday.
The temple is located in the Matrah area of Old Muscat, near the Sultan's Palace and was constructed by the merchant community from Gujarat around 125 years ago. It was subsequently renovated in 1999.
The temple has three deities- Shri Adi Motishwar Mahadev Temple, Shri Motishwar Mahadev Temple and Shri Hanumanji Temple. During the auspicious days and festivals, more than 15,000 devotees visit the temple to offer their prayers.
After visiting the temple, the Prime Minister will visit the Sultan Qaboos Grand Mosque.
Earlier, Prime Minister Modi attended India-Oman business meeting and met with Indian and Omani businessmen here today.
He also met Sayyid Asa'ad bin Tariq Al Said, Deputy Prime Minister for International Relations and Cooperation Affairs of Oman.
India and Oman on Sunday signed eight Memorandum of Understandings (MoUs), including pacts on tourism and military cooperation.
Prime Minister Modi arrived in Muscat on Sunday, after completing a successful two-day visit in the United Arab Emirates (UAE).
On his arrival, the Prime Minister received a ceremonial reception at the Royal Airport by Sayyid Fahd Bin Mahmoud Al Said, the Deputy Prime Minister for Council of Ministers of Oman and called on the King of Oman, Sultan Qaboos bin Said al Said.
He also addressed a 25,000 strong Indian community at the Sultan Qaboos Sports Complex in the city.
Prime Minister Modi will return to India on February 12.
-ANI