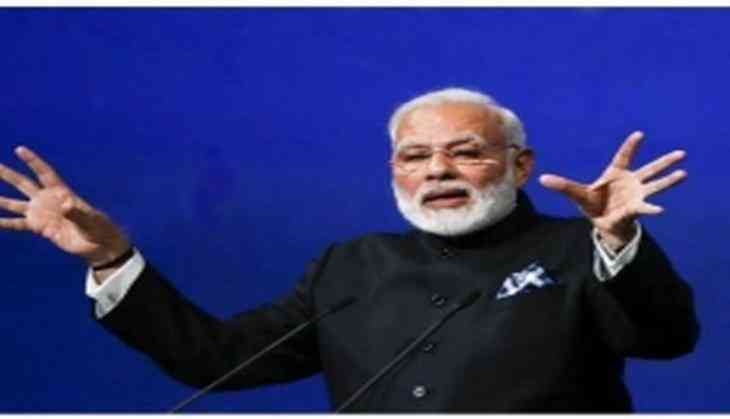 PM Modi exhorts SCO to fight against terrorism
Prime Minister Narendra Modi has exhorted the member countries of the Shanghai Cooperation Organization (SCO) to wage an untied fight against terrorism.
Speaking at the SCO Summit, Prime Minister Modi on Friday termed terrorism as the main encroacher of the human rights and values.
"Terrorism is the main encroacher of the human rights and values. Be it the matter of radicalisation, recruitment, training or financing of terrorists. Unless all the countries launch coordinate efforts against them, then it is not possible to combat these problems," said Prime Minister Modi.
"I have full confidence that India-SCO cooperation would give a new direction to the fight against terrorism. Peace and stability in Afghanistan can also take benefit of the SCO," he added.
He also stated that the SCO should also concentrate on the climate change.
Lauding the SCO, Prime Minister Modi said that the progress of the SCO is the progress of the world.
He congratulated Kazakh President Nursultan Nazarbayev for the successful organisation of the summit that witnessed the entry of India and Pakistan as a full member states.
"The expanded SCO will now be representing world's 42 percent population, 20 percent GDP, and 22 percent terrain therefore the SCO's progress is the progress of world's psyche and terrain," said Prime Minister Modi.
He maintained that the SCO is the important pillar of peace and security in the regional and global perspective.
-ANI