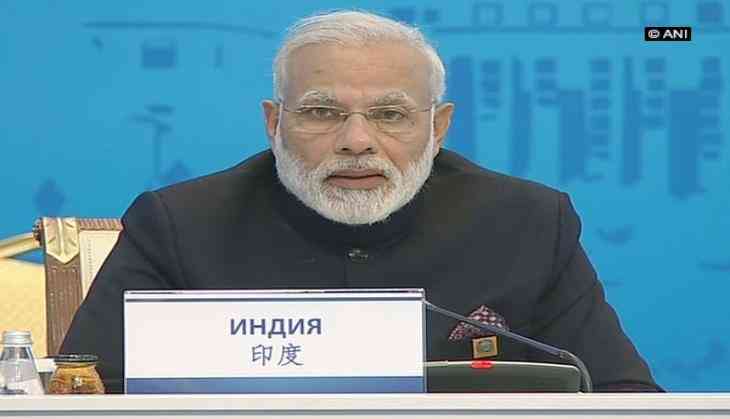 Giving a rundown of Prime Minister Narendra Modi's meeting with Uzbekistan President Shavkat Mirziyoyev on 9 June, Indian Foreign Secretary S. Jaishankar said that since the Shanghai Cooperation Organisation (SCO) is terrorism focused, the two leaders discussed the threat of terrorism and radicalization during their bilateral talks.
"There was some discussion on political issues and as SCO itself is terrorism focused so Afghanistan, counter-terrorism, threat of radicalization (were discussed)," Jaishankar told reporters.
He added that there was a lot of conversation on bilateral economic cooperation and medical tourism.
"We already have a significant pharmaceutical footprint in Uzbekistan. There is substantial Uzbek medical tourism in India. PM Modi made some suggestions about how we could cooperate more on health and medical treatment," he said.
The foreign Secretary added that Prime Minister Modi also extended an invitation to President Mirziyoyev to visit India later this year.
Earlier, stressing about the need to deepen cooperation between India and Uzbekistan, Prime Minister Modi said "We will work together to take our bilateral ties to next level that includes political, economic, trade, transportation, military exchanges technological ties."
He also congratulated President Mirziyoyev for winning the December 2016 presidential election.
-ANI