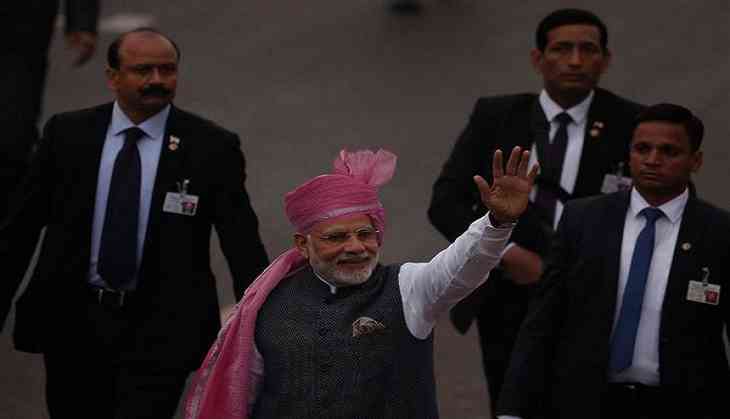 Prime Minister Narendra Modi
Prime Minister Narendra Modi on Friday announced direct flight between Colombo and Varanasi, saying it will enable Buddhists and Hindus from both sides to visit important pilgrim sites in both the countries.
The Prime Minister took this opportunity to focus on close bilateral relations for the security of the region saying, "India is committed to economic prosperity of Sri Lankan citizens and to deepen bilateral developmental cooperation. India's development cooperation with Sri Lanka amounts to USD 2.6 billion and aims to support Colombo in realising peaceful, prosperous and secure future for its people. India's rapid growth can bring dividends for entire region, especially in Sri Lanka in various platforms in infrastructure, connectivity, transport and energy and we are poised to scale up our cooperation."
Hailing the unbroken heritage that connects the society of India and Sri Lanka for generations and through centuries, Prime Minister Modi said "Our region is blessed to have given to the world the invaluable gift of Buddha and his teachings."
Reminding the teachings of Buddism and drawing parallels with the today's world, Prime Minister Modi said "These ideologies of hate and their proponents in our region no longer believe in the notion of dialogue and hence only open to causing death and destruction."
Mentioning that economy and social well-being of people of Sri Lanka is closely linked to that of 1.25 billon Indians and thus the security of our nations is indivisible.
More than 400 Buddhist delegates from over 100 countries are participating in the conference focused on 'Social Justice and Sustainable Peace'.
The Prime Minister will address a gathering of Indian Tamils in Norwood of Nuwara Eliya district. Later, he will inaugurate a 150-bed multi specialty hospital in the same province.
-ANI